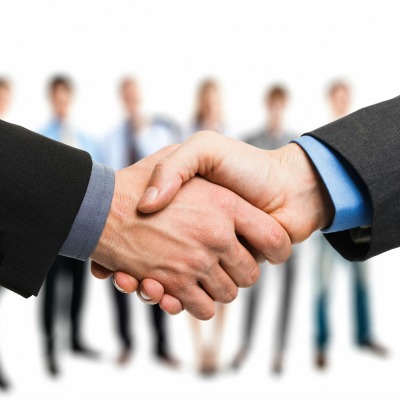 Global solar company SunEdison Inc. is entering the wind industry in a big way. The company and its yieldco subsidiary, TerraForm Power, have signed a definitive agreement to acquire First Wind, a Boston-based developer, owner and operator of U.S. wind projects, for $2.4 billion.
The $2.4 billion sum is made up of $1.9 billion in up-front consideration and a $510 million earn-out. For $1.5 billion, which includes the earn-out, SunEdison will purchase over 1.6 GW of pipeline and backlog projects from First Wind. The projects are expected to come online between 2016 and 2017, at which point SunEdison plans to transfer the assets to TerraForm.
Included in the transaction is an additional 6.4 GW of project development opportunities.
TerraForm Power, meanwhile, will acquire First Wind's 521 MW operating portfolio for an enterprise value of $862 million. The acquisition increases the generation capacity of TerraForm's operating portfolio by more than 50% and provides further geographic diversity in Maine, New York, Hawaii, Vermont and Massachusetts.
According to the companies, the transaction is expected to close during the first quarter of 2015, subject to customary conditions and regulatory approvals.
"The acquisition of First Wind transforms both SunEdison and TerraForm Power into diversified renewable energy companies and will make SunEdison the leading renewable power plant developer in the world," says Ahmad Chatila, president and CEO of SunEdison.
Carlos Domenech, president and CEO of TerraForm Power, adds, "This acquisition is immediately accretive and establishes TerraForm Power as a leading asset owner in the wind energy market while demonstrating the company's commitment to delivering on TerraForm Power's diversified growth strategy."
"We are excited to become part of the SunEdison team," comments Paul Gaynor, CEO of First Wind. "This new strategic organization will allow us to join with SunEdison to develop and invest in new, long-term-contracted, well-sited and well-run renewable energy projects that deliver clean energy to homes and businesses across the country and internationally."
Dan Shreve, a partner at MAKE Consulting, expects that more deals like this one will happen in the future.
'MAKE believes that consolidation within the United States installed asset base will continue as yieldcos mature and the production tax credit is phased out,' he says.
'The overarching theme in the U.S. wind energy market is big players getting bigger, as is evidenced by recent order flow in the turbine OEM space and asset acquisitions on the owner side. Larger market participants will be better positioned to tackle the challenges of lowering wind's levelized cost of energy, whether it is through lower-cost financing or lower operating costs gained through an enhanced bargaining position.'
Separately, Nova Scotia-based Emera has announced that it will sell its 49% interest in Northeast Wind Partners – a joint venture with First Wind, which holds the remaining 51%. The JV owns and operates a 419 MW portfolio of wind power assets located in the U.S. Northeast.
Emera, which acquired its interest in Northeast Wind in 2012, will sell its stake to First Wind for $223.3 million. Emera says the sale is conditional on the closing of First Wind's deal with SunEdison and TerraForm, and the JV transaction is also slated to close in the first quarter of next year.
Emera notes that the current carrying value of its 49% interest in Northeast Wind Partners is $201.6 million, and the company expects to record a gain on the sale.
"Emera's strategy continues to be focused on delivering more clean energy to markets including northeast North America," says Chris Huskilson, president and CEO of Emera. "This transaction is essentially an unwinding of our original transaction with First Wind as they pursue a new direction and we seek to redeploy our capital in higher-value assets and opportunities in other clean energy infrastructure investments, including electricity transmission and natural gas electricity generation."
First Wind's Gaynor adds, "Our joint venture with Emera has been a fruitful partnership that has moved investment and new clean energy projects forward in the Northeast – in Maine, in particular.
"This is a positive move for all of the parties involved," he continues. "We appreciate and applaud Emera's efforts to deliver more clean energy to its customers and thank them for their partnership."