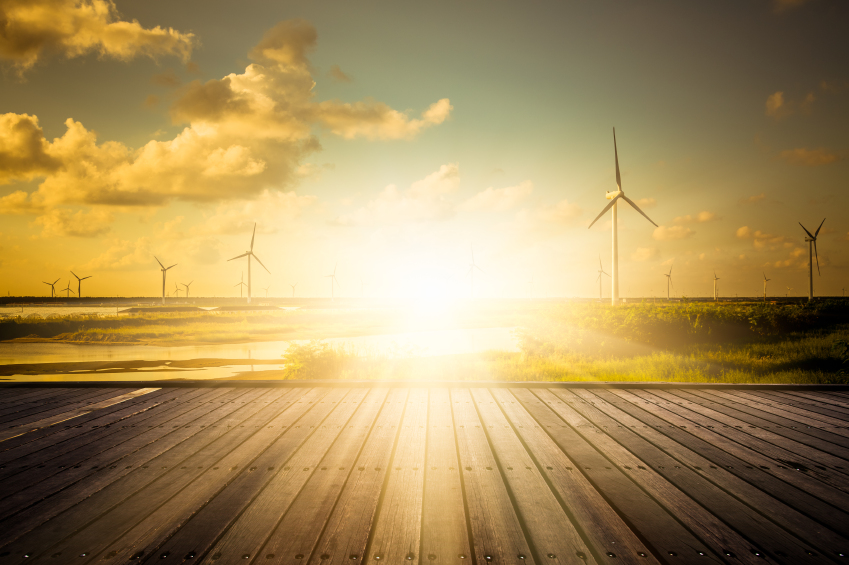 According to Bloomberg New Energy Finance's (BNEF) data team, global clean energy investment in the first quarter (Q1) of this year was $53.1 billion, down 22% from the fourth quarter (Q4) of 2015's $68.1 billion and 12% below the $60.5 billion recorded in Q1 2015.
According to BNEF, the main factor behind the relatively weak Q1 result was a change in the pace of activity in China. Clean energy investment in China during Q1 was $11.8 billion, down 50% from Q4 and down 37% from Q1 2015, as wind and solar developers paused after a rush last year to qualify for soon-to-expire electricity tariffs, says BNEF.
Meanwhile, investment in the U.S. was relatively steady at $9.7 billion in Q1 – down 7% on the quarter but up 9% compared with Q1 2015. The strongest performing region, bucking the trend of recent years, was Europe, where three different billion-dollar wind project financings boosted investment to $17 billion, up 22% quarter-on-year and no less than 70% year-over-year.
DONG Energy reached a final investment decision on the 1.2 GW Hornsea One offshore wind farm in U.K. waters; at an estimated value of more than $5 billion, it is the world's largest-ever project financing in renewable energy outside of the hydro-electric sector.
ScottishPower approved the 714 MW, $3.5 billion East Anglia One array, also off the U.K. Finally, Statkraft, TronderEnergi, Credit Suisse and a consortium of institutional funds completed the $1.3 billion financing of Norway's 1 GW Fosen onshore wind portfolio.
The first quarter is often the weakest of the year for global investment, says BNEF, and totals can be revised up if more deals come to light. However, "Based on Q1 figures, 2016 is going to be hard-pressed to beat last year's record investment total," says Michael Liebreich, chairman of the advisory board at BNEF.
"The fundamentals behind global clean energy investment remain strong, with our latest research showing solar PV and wind again reducing their costs and competing strongly despite lower coal, oil and gas prices," adds Liebreich. "But, China accounted for more than one-third of all new financings last year, so what happens there in 2016 will be crucial to the world outturn."
China was not the only reason for the downbeat Q1 investment total. Brazil saw commitments there fall 27% year-over-year to $1 billion, while South Africa recorded almost no deals in Q1 compared with $3.7 billion in the same quarter of 2015, due to the timing of its auction rounds. Japan notched up investment of $6.8 billion, down 19% on the year, while Chile, Mexico and Uruguay, all significant centers for investment in 2015, had quiet starts to 2016.
Investment held up better in India, reaching $1.9 billion, up 6% from Q1 2015, and big projects were financed in two African countries – the 300 MW Grand Para solar photovoltaic installation in Djibouti and the 140 MW Olkaria V geothermal plant in Kenya.
Overall, clean energy investment in 2015 was a record $328.9 billion, up 4% from 2014.