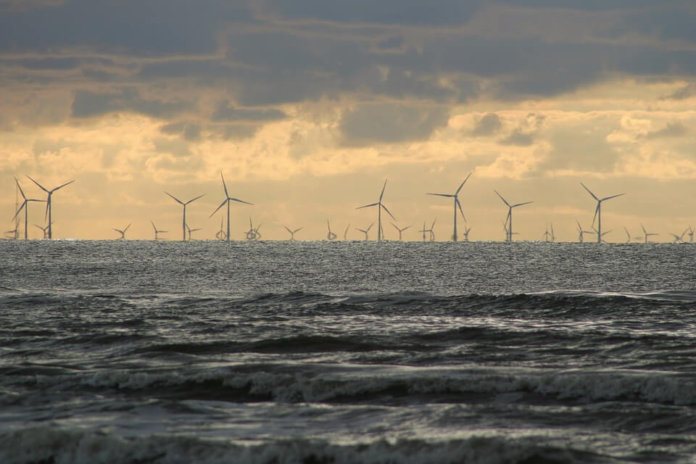 Close to 1,000 attendees from around the world gathered in New York this week for the American Wind Energy Association (AWEA) Offshore WINDPOWER Conference. Importantly, says the association, the conference comes at a time when the offshore wind industry is gaining traction in the U.S., as evidenced by an influx of recent announcements.
According to AWEA, New York is an ideal location to develop offshore wind power. In her welcoming remarks at the conference, New York Lt. Gov. Kathy Hochul highlighted the state's work.
"New York intends to be the preeminent global hub for the next generation of the wind industry," she said. "Offshore wind is essential to meet New York's ambitious energy goal, and developing 2,400 MW of offshore wind will generate thousands of jobs in our state. We're making unprecedented investments in infrastructure and laying the groundwork for the offshore wind industry, which is primed to benefit from New York's talented, ambitious workforce. The economic and environmental benefits offshore wind will provide is a win-win for all New Yorkers. "
New York isn't the only state with strong offshore wind potential, nor is it the only state determined to capture the economic benefits, points out AWEA. Conference attendees Mary Beth Tung from the Maryland Energy Administration and Steve Pike from the Massachusetts Clean Energy Center were among those who remarked on friendly competition between states racing to develop an offshore wind industry. Maryland, Massachusetts, New York and New Jersey each have policies in place that will drive significant offshore wind capacity growth, AWEA explains.
"You can feel the urgency to harness this new ocean energy resource coming from states and businesses competing to be first-movers," said Tom Kiernan, CEO of AWEA. "Unlocking America's vast offshore wind potential will reliably deliver large amounts of clean power, grow jobs and cement American energy dominance."
According to AWEA, there are 17 U.S. offshore wind projects in various stages of development off the East and West Coasts, as well as the Great Lakes, representing over 9,100 MW of capacity. Moreover, developing an American offshore wind manufacturing supply chain, factory jobs and shipbuilding further expands the scope of opportunity, the association says.
Offshore wind turbine manufacturers such as GE, MHI Vestas and Siemens Gamesa were well represented at the conference, notes AWEA. Importantly, signaling confidence in the U.S. market, MHI Vestas announced a $35 million investment to test its 9.5 MW offshore wind turbines at Clemson University in South Carolina.
Notably, AWEA says steel foundations for Deepwater Wind's Block Island Wind Farm, the first U.S. offshore wind project, were also made in America by Gulf Island Fabrication. And another Gulf Coast-based company, Zentech Inc., recently announced plans to build the first U.S. offshore wind installation vessel.
These Gulf Coast firms are part of a growing cohort of businesses in the oil and gas supply chain leveraging their experience working with offshore infrastructure to capture new business in wind, AWEA adds.