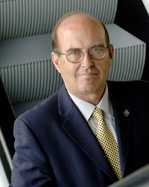 The Skoll Foundation has announced the winners of the Skoll Awards for Social Entrepreneurship. The winners, 11 organizations working around the world in the areas of tolerance and human rights, health, environmental sustainability, peace and security, and economic and social equity, will each receive three-year grants of $1 million.
The organizations receiving the awards are: Amazon Conservation Team, American Council on Renewable Energy (ACORE), Arzu, Digital Divide Data, Half the Sky Foundation, KIVA, mothers2mothers, Partners in Health, PeaceWorks Foundation, Population and Community Development Association and Visayan Forum Foundation.
'We are thrilled and honored to be presented with this grant given our effectiveness in bringing together key players in renewable energy – from key financial institutions and government agencies to NGOs, educational institutions and associations,' says Michael Eckhart, founder of ACORE. 'Our organization creates a more powerful community committed to bringing all forms of energy into the mainstream of America's economy and lifestyle, and we serve as a model for other countries.'
The nonprofit organization represents every aspect of the renewable energy industry, including wind, solar, geothermal, biomass and biofuels, hydropower tidal/current energy and waste energy. ACORE's goal is to ensure that 25% of U.S. electricity and fuels come from renewable sources by 2025.
'We know solutions exist around the world that have transformed millions of lives, in a sustainable way, across education, health, environmental and other social systems,' says Sally Osberg, president and CEO of the Skoll Foundation.
Inset: Michael Eckhart, founder of ACORE