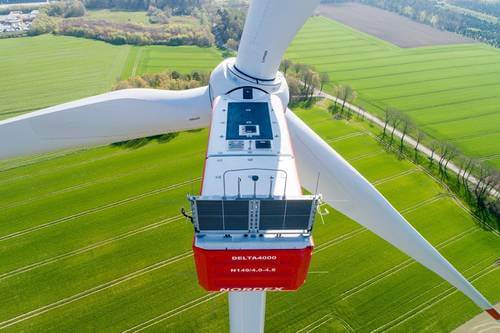 The Nordex Group has received another large order for its N149/4.0-4.5 wind turbines from the Delta4000 series.
The order includes a total of 56 turbines, as well as a two-year service contract, for a project in the U.S.
Installation is scheduled to begin in summer 2020. The machines will be operated in 4.8 MW mode, as well as in the "cold climate" version, enabling the turbines to operate in an outside temperature of -30 degrees C.
"After recording significant new business with our N149/4.0-4.5 in the USA in the course of this year, this new order underlines the continuing strong demand from customers for our turbines of the Delta4000 generation," says Patxi Landa, chief sales officer of the Nordex Group.
Nordex also recently announced an order in Texas for the N149/4.0-4.5 wind turbines.