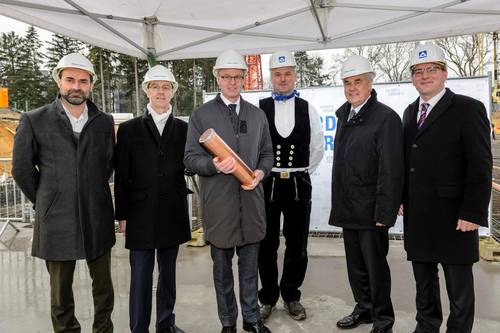 The Nordex Group has laid the first stone in the foundations for the extension of its head office in Hamburg, Germany.
Roughly six years ago, the group decided to build its head office in Hamburg-Langenhorn to place all central functions under a single roof. The wind turbine manufacturer's German production facilities are located in Rostock.
"Since then, we have grown sharply and have expanded our head office with the merger with the Spanish company Acciona Windpower," comments Lars Bondo Krogsgaard, CEO of Nordex SE. "Nordex SE's management board will remain based in Hamburg."
According to Nordex, the Hamburg metropolitan region is the "European wind power capital." The company expects the expansion to be completed in 2018.