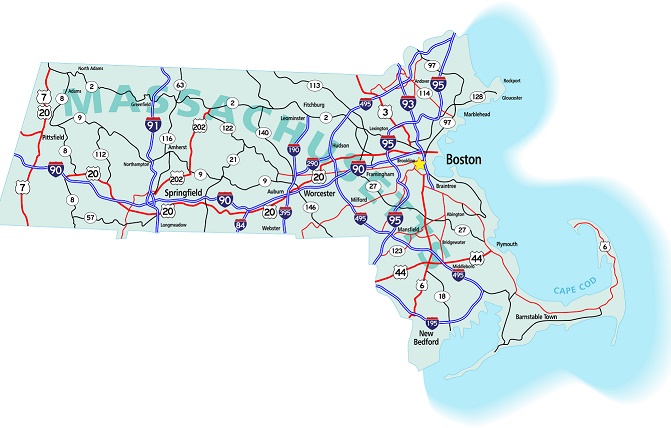 Massachusetts' Baker-Polito administration has announced $700,000 in funding for nine academic and research institutions across Massachusetts to advance studies relating to offshore wind development.
The funding – from the Massachusetts Clean Energy Center's (MassCEC) Renewable Energy Trust – will support three offshore wind research projects to identify industry workforce training and safety requirements, establish a multi-university partnership focused on innovation and driving down costs, and develop a new technique to monitor the structural health of wind blades.
"These research projects will identify ways to make offshore wind projects more cost-effective and beneficial to the ratepayers of Massachusetts," says Gov. Charlie Baker, R-Mass.
Lieutenant Gov. Karyn Polito, R-Mass., adds, "These projects will help further establish Massachusetts as a leader in this emerging industry and position our institutions to compete for federal research funding in the future
The following academic and researching institutions will receive funding:
Bristol Community College, the University of Massachusetts Dartmouth and the Massachusetts Maritime Academy ($248,000) – Bristol Community College will lead an effort to identify the workforce requirements associated with the development and construction of offshore wind projects: examining the number of jobs by trade, the health and safety training requirements, and the economic benefits to the commonwealth.
The Massachusetts Research Partnership in Offshore Wind ($300,000) – Northeastern University, Tufts University, the University of Massachusetts Amherst, the University of Massachusetts Dartmouth, the University of Massachusetts Lowell and the Woods Hole Oceanographic Institution will develop a multidisciplinary framework for offshore wind research, focusing on increasing innovation within projects and reducing costs by examining risks, finances and regulations associated with the industry.
University of Massachusetts Lowell ($150,000) – The university will develop low-cost microphones to detect sound changes caused by damage to a wind turbine blade. The project will be field-tested at MassCEC's Wind Technology Testing Center in Charlestown and is being supported by the University of Massachusetts Lowell's WindSTAR research center and the University of Texas at Dallas.
The funding announcement follows the Baker-Polito Administration's recent signing of comprehensive energy legislation that includes a 1.6 MW carve-out for offshore wind power in the state.
"These offshore wind research projects will go a long way in reaffirming our commonwealth's commitment to providing renewable sources of clean energy and reducing our carbon footprint," says State Sen. Eileen Donoghue, D-Lowell. "This is a tremendous opportunity for our research institutions to play an active role in shaping Massachusetts' energy future."