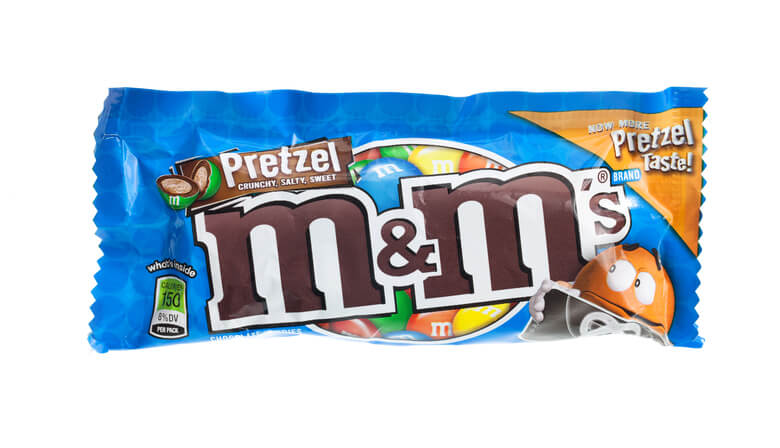 In an effort to address the importance of tackling climate change, M&M'S has launched its Fans of Wind campaign, using "spokescandies" Red and Yellow as advocates for wind energy.
M&M'S is a brand of Mars Inc., which says it sources wind power equivalent to the energy needed to produce all the M&M'S sold in the world. Mars purchases energy from the 200 MW Mesquite Creek Wind Farm in Texas, as well as the Moy Wind Farm in Scotland. The company is also planning a wind facility in Mexico.
"We have the power to act now to prevent further climate change," states Berta de Pablos-Barbier, president of Mars Wrigley Confectionery U.S. "None of us will thrive without a healthy planet. Through the new Sustainable in a Generation Plan and our M&M'S campaign, we are committed to doing our part. We are using our unique position as one of the world's largest privately held, family-owned businesses, plus the power of our iconic brands like M&M'S, to do good for our consumers and for the planet."
Mars says it will continue to increase renewable energy usage to meet its goal of eliminating greenhouse-gas emissions from its direct operations by 2040 and reducing greenhouse-gas emissions across its value chain 67% by 2050.
"It's rare to see product personalities become the voice of a cause, but we believe the campaign will help Mars and M&M'S explain our commitment to sustainable business efforts in a fun, relatable way," adds Tanya Berman, vice president of chocolate for Mars Wrigley Confectionery U.S. "Consumers are increasingly aware of the big issues our planet faces and expect the brands they care about to take action. This is one way we can raise awareness and bring color to the conversation around how renewable energy can counteract climate change."
Consumers are invited to join Red and Yellow and pledge their support as Fans of Wind. They can also visit M&M'S stores to purchase limited edition Fans of Wind treats.