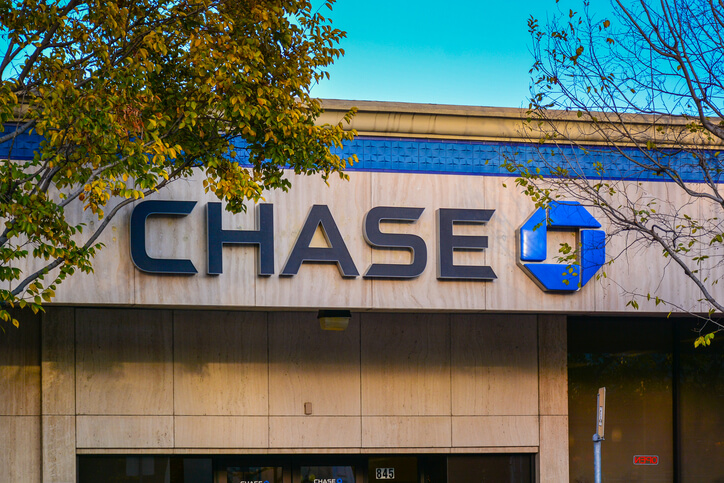 Adding to the growing list of major companies going all-in on renewables, financial services firm JPMorgan Chase has set a new goal to source renewable power for 100% of its global energy needs by 2020. The firm has over 5,500 properties in 60 countries that cover 75 million square feet.
Furthermore, JPMorgan Chase has established another goal to facilitate $200 billion in clean financing by 2025, which the firm claims is the largest commitment to clean financing by a global financial institution. Through this, JPMorgan Chase says it will help scale the impact of sustainability efforts among its approximately 22,000 global corporate and investor clients.
These new goals build on the firm's history of advancing sustainability in its business and operations. For instance, JPMorgan Chase had previously committed to reducing its greenhouse gas emissions 50% below 2005 levels by 2020 and has already retrofitted 2,500 branches with LED lighting, helping to cut Chase's lighting energy consumption by 50% – the equivalent of taking nearly 27,000 cars off the road.
"Business must play a leadership role in creating solutions that protect the environment and grow the economy," says Jamie Dimon, chairman and CEO of JPMorgan Chase. "This global investment leverages the firm's resources and our people's expertise to make our operations more energy efficient and provide clients with the resources they need to develop more sustainable products and services."
JPMorgan Chase says it will achieve its 100% renewables goal through a combination of installing renewable energy across buildings and branches, signing power purchase agreements (PPAs) and reducing energy consumption.
According to the firm, that includes developing on-site solar power generation for up to 1,400 bank-owned retail and 40 commercial buildings globally. Examples of projects under consideration include a solar installation up to 20 MW for the Morga Polaris Corporate Center in Columbus, Ohio – the firm's largest single-tenant office in the world – and a solar installation up to 7 MW at the new JPMorgan Chase Legacy West Complex in Plano, Texas.
Notably, the firm is already piloting an installation of solar panels at Chase branches in California and New Jersey, with plans to introduce solar technology to thousands of other locations. JPMorgan Chase is also installing large-capacity fuel cell technology at the firm's commercial sites starting at Metrotech Center in Brooklyn, N.Y., and small-capacity fuel cells at retail sites.
In addition to on-site installations, JPMorgan Chase says it will use the strength of the firm's global reach and expertise in the renewable power sector to support the development of new renewable energy projects on the grids from which the company purchases power. That includes plans to execute wind and solar PPAs in select markets in the U.S. to offset the firm's traditional power consumption by 40%.
As a first step, JPMorgan Chase's Global Real Estate and Global Commodities divisions executed a 20-year PPA with a subsidiary of NRG Energy Inc. in late 2016 to support the development of the Buckthorn wind farm, a 100 MW project in Erath County, Texas. The project is expected to be operational by the end of 2017. Over half of the wind farm's output was purchased by the Global Real Estate team and will provide electricity for approximately 75% of the firm's power consumption in Texas and 13% of overall consumption in the U.S. This includes the firm's new 6,000-employee campus at Legacy West in Plano, Texas, which will open in late 2017.