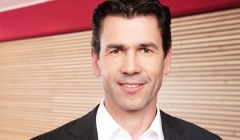 Matthias Willenbacher is leaving juwi, the German development company he co-founded with Fred Jung. According to the company, Willenbacher has stepped down from the executive board and involvement in the company's operations.
Jung will remain responsible for business operations as chairman of the executive board and will continue to manage juwi with executive board members Stephan Hansen and Marcus Jentsch.
Juwi, which gets its name from truncating and combining the surnames of its founders, started in 1998. Nearly two decades later, the wind and solar developer has more than 1,000 employees and renewable energy development interests globally.
Willenbacher says he is leaving 'after almost 20 extremely exciting years during which we built up the company with a fantastic team.' As a remaining shareholder, he says he will remain available to the company if asked.Â
For his part, Jung says juwi has a successful business model, and adds that last year's partnership with MVV Energie laid the foundation for juwi's future.