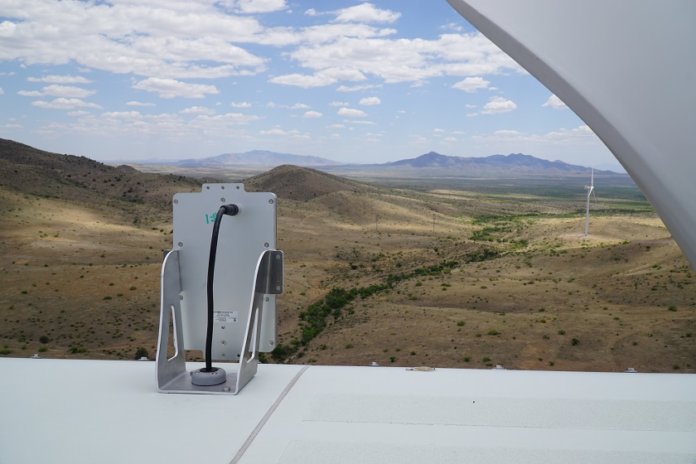 D. E. Shaw Renewable Investments (DESRI) has installed NRG Systems' bat deterrent system on all 15 turbines at the Red Horse 2 project in Cochise County, Ariz.
Red Horse 2, owned and operated by DESRI, is a combined wind and solar project located 80 miles east of Tucson.
DESRI previously installed NRG's bat deterrent systems on all 30 turbines at its Kawailoa Wind facility in Hawaii.
"After a smooth procurement and installation process at Kawailoa Wind, we are excited to be deepening our commitment to wildlife conservation, as well as our collaboration with NRG Systems, by implementing this pioneering technology at Red Horse 2," comments Bryan Martin, CEO of DESRI.
"DESRI has been a strong ally for us, and we are eager to help them protect bats," says Brogan Morton, senior product manager at NRG Systems. "It is exciting to see our vision of how the wind industry can play a part in bat conservation coming to life."
Energy generated at Red Horse 2 is purchased by Tucson Electric Power, which has a goal of getting 30% of its electricity from renewables by 2030.
Brita Woeck, environmental compliance officer for Red Horse 2, says, "Our goal has always been to minimize the impact of renewable energy production on surrounding habitats. By installing NRG's bat deterrent systems at Red Horse 2, we are hopeful that we can further reduce bat take at the farm."