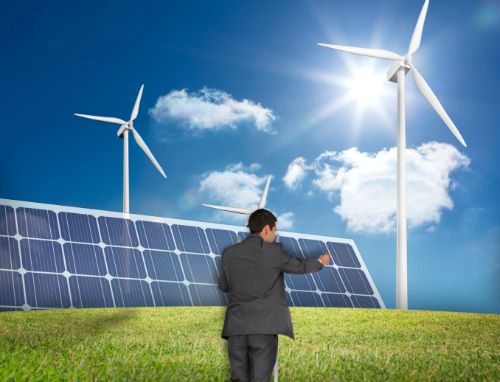 U.S. Bancorp and Zions Bank have announced a renewable-energy tax-equity syndication agreement to provide financing for the 71 MW Red Horse 2 wind and solar project, located near Tucson, Ariz.
D. E. Shaw Renewable Investments LLC, which owns the project, announced that it had broken ground at the site in January. At the time, the company said the hybrid project would combine Vestas V110 wind turbines with Jinko solar PV panels and advanced energy inverters.
In a press release, U.S. Bancorp notes that it launched its new renewable-energy investment syndication earlier this year, allowing first-time and experienced investors to participate in the renewable-energy tax-equity market. With this new agreement, Zions Bank is co-investing and benefiting from U.S. Bancorp's underwriting, structuring and ongoing asset management.
The investment will help finance the installation of the over $200 million hybrid project, which has a 20-year power purchase agreement with utility Tucson Electric Power Co.
"Given our focus on sustainable energy production and Zions Bank's interest in ensuring clean electricity sources for its customers in Arizona, this partnership was a success on all fronts," says Chris Roetheli, vice president of U.S. Bancorp Community Development Corp., the subsidiary of U.S. Bancorp that is managing the transaction. "We welcome the opportunity to work with other companies that want to invest in renewable-energy tax equity.'