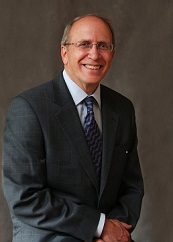 Joshua Epel, chairman of the Colorado Public Utilities Commission (PUC), part of the Department of Regulatory Agencies (DORA), is resigning from his position. His four-year term would otherwise expire in January 2019.
According to an announcement from Gov. John Hickenlooper, D-Colo., Epel's resignation is effective starting Jan. 1, 2017. A search for Epel's replacement is underway in the governor's office.
"Joshua Epel has been instrumental in transforming Colorado's business climate and growing our economy," says Hickenlooper. "He helped modernize the state's regulatory environment with consistency and thoughtfulness, giving Colorado a competitive advantage for any business considering relocating or growing."
Recently, the Colorado PUC approved a settlement that will allow Xcel Energy to develop, own and operate the 600 MW Rush Creek Wind Project, to be located on Colorado's eastern plains
In response to the settlement, Epel said in October that the project will be a "driver of economic development in rural Colorado." He also noted that the wind farm will help "sustain the renewable energy supply chain" that has increasingly matured in the state.
Joe Neguse, executive director of DORA, says, "Chairman Epel is a devoted and committed public servant, who for the past six years has done an incredible job leading the PUC on a wide variety of important issues and regulatory matters critical to Coloradans across our state."
Epel was first appointed as chairman of the PUC in January 2011 and was reappointed in 2014. As a commissioner, he participated in a wide range of matters involving transportation, energy and telecommunications.
"Under the leadership of Gov. Hickenlooper, Colorado has taken a more forward-looking approach than any other state to intentionally and cost-effectively decarbonize the economy," Epel states. "We have such momentum that the next chairperson will have a tremendous opportunity to keep moving forward. I'm so proud to have been part of this extraordinary effort to rebuild Colorado's economy."