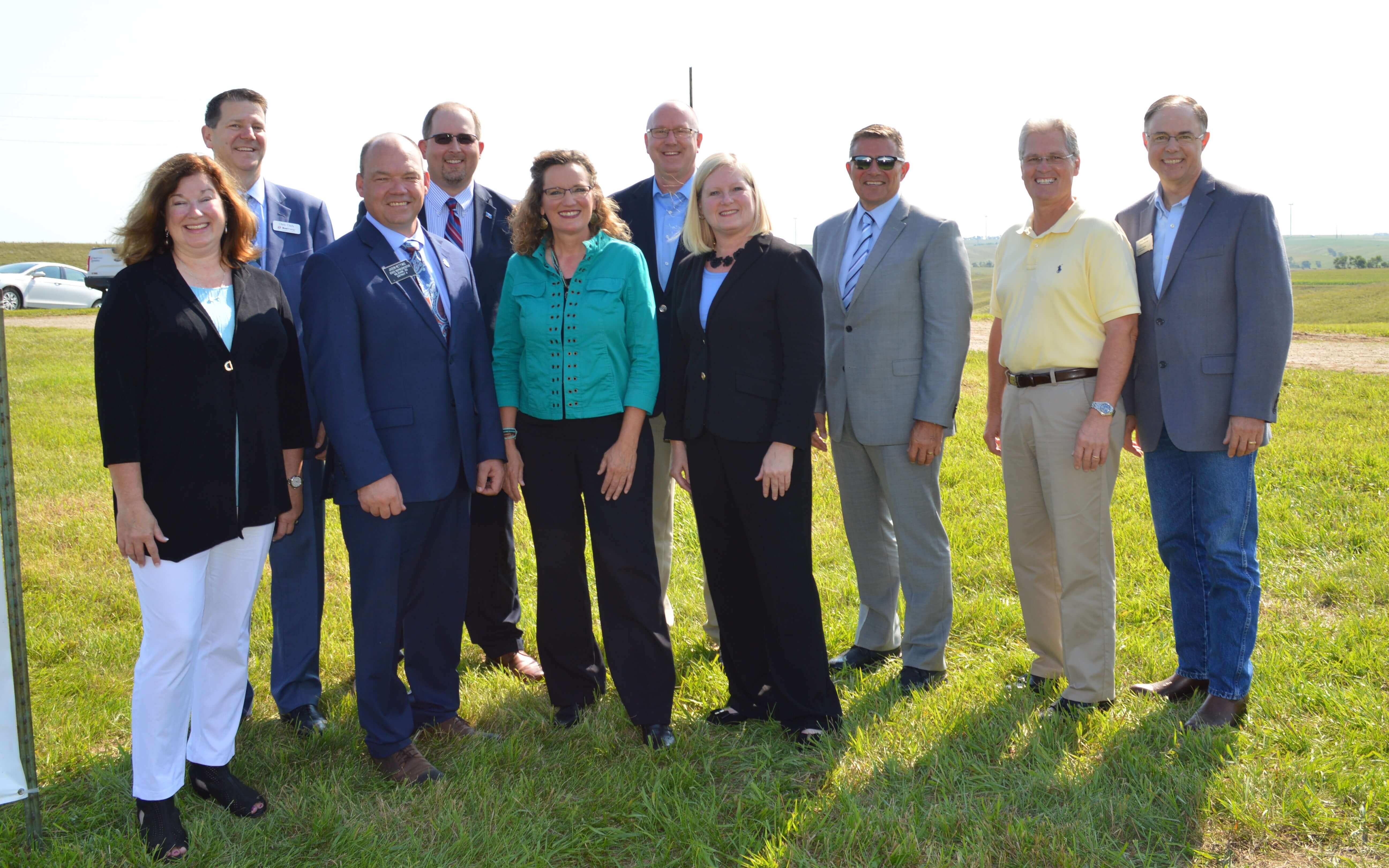 With multiple wind and other generation projects waiting to interconnect, Xcel Energy and Otter Tail Power Co. have announced the completion of the 70-mile, 345 kV CapX2020 Big Stone South-Brookings County transmission line in South Dakota.
Minnesota-based energy companies Xcel Energy and Otter Tail Power Co. are joint owners of the $140 million project. The line runs between the new Big Stone South Substation near Big Stone City and the existing Brookings County Substation, located about 10 miles northeast of Brookings.
"These significant investments are essential to positioning South Dakota for future renewable energy production," says Gov. Dennis Daugaard, R-S.D. "We're excited about the new paths for solar and wind energy that will be opened up as a result of this important initiative."
According to Teresa Mogensen, senior vice president of Xcel Energy, there are currently eight wind farms and a natural gas facility requesting to interconnect to the new line and substation.
"The common denominator for all of these projects is the CapX2020 electric transmission infrastructure investment," she says.
CapX2020 – a joint initiative of 11 transmission‐owning utilities in Minnesota, North Dakota, South Dakota and Wisconsin – was formed to upgrade and expand the electric transmission grid to ensure continued reliable and affordable service. Overall, the 800-mile, $2 billion investment includes four 345 kV transmission lines and a 230 kV line.
"CapX2020 is a great example of collaboration," notes Tim Rogelstad, president of Otter Tail Power Co. "Investor-owned electric utilities, electric cooperatives and municipally owned electric utilities all worked together in an unprecedented way through transmission expansion to ensure we can continue to provide safe, reliable and affordable energy to our customers."
Beth Soholt, executive director of Wind on the Wires, adds, "Major transmission lines like the CapX2020 project are helping to unlock the potential for a major build-out of wind energy in the Midwest while also offering important reliability benefits for customers."