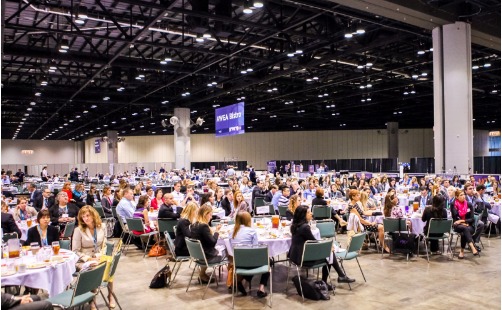 Women of Wind Energy (WoWE) has selected six 2016 Rudd Mayer Memorial Fellows and five 2016 Wind at Our Backs Scholars to be recognized at the group's annual luncheon on May 25 during the WINDPOWER 2016 Conference and Exhibition in New Orleans.
The 2016 Rudd Mayer Fellows are as follows:
Amanda Bradshaw, Columbia University;
April Christensen, Duke University;
Mercedes Gomez Jacobo, Southern Illinois University Carbondale;
Cecilia Lee, University of Michigan;
Rachel Mead, Western Illinois University; and
Pauline Searles, Thayer School of Engineering at Dartmouth College.
The 2016 Wind at Our Backs Scholars are as follows:
Rachel Bedenbaugh, Colorado State University;
Jordan Blackwood, Cloud County Community College;
Jessica DeWaters, Kalamazoo Valley Community College;
Stacie Thompson, Clinton Community College; and
Casey West, Mesalands Community College.
"The new Wind at Our Backs Scholarship is allowing us to bring more women to this important annual event and help jumpstart their careers in the field," says Kristen Graf, WoWE's executive director. "Both the Fellows and the Scholars continue to build on the legacy of Rudd Mayer with their passion, desire to pursue an education, and potential to make important contributions in the future."
"Women are helping to write the next chapter of American wind power," says Tom Kiernan, CEO of American Wind Energy Association. "These fellows and scholars directly help fulfill on this year's WINDPOWER theme of 'Generation Wind.' As wind energy scales up to supply 20 percent of U.S. electricity by 2030, a strong, diverse industry is needed to help us get there. These programs and scholarship opportunities are going to help make sure that happens."