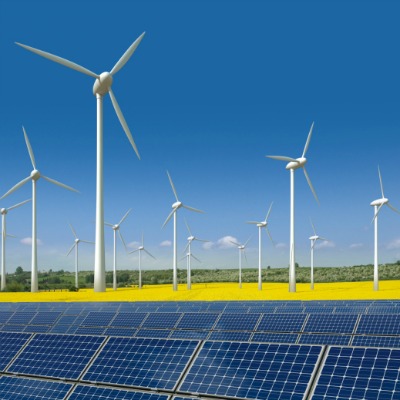 Wind industry participants can help advocate in five states where legislative bills are coming due for a vote regarding renewable portfolio standards (RPS), according to Gabriel Alonso, CEO at EDP Renewables North America and chairman of the board of directors at the American Wind Energy Association.
During the Wind Industry Leaders Panel at WINDPOWER 2013 on Tuesday, Alonso told the audience, 'This is a very important time for votes in five key states.' Bills in Colorado, Minnesota and Connecticut aim to increase state RPS levels. However, pending legislation in North Carolina aims to repeal the state's RPS.
"We often talk about the power of many versus the power of money," Alonso noted. "Now is the time for you to act."
RPS mandates – which require a utility to derive a certain percentage of its procurement through renewable energy – are on the books in 29 states plus the District of Columbia.
Alsonso said a successful RPS is one where wind developers can lock in long-term contracts for 20 to 25 years with a utility. Taking a long-term view, which is now being discussed in Connecticut, for example, can help utilities lock in rates as a hedge against fluctuating energy prices.Â
However, Alonso warned, an RPS cannot be a powerful driver of development if it is not properly structured. A prime example is Illinois, according to panelist Tim Rosenzweig, CEO at Goldwind USA.
"Illinois' RPS is not working as intended," Rosenzweig said, referring to several loopholes that currently exist in the state's 25 percent by 2025 RPS that serve to mitigate the intent of the mandate. Complexities in Illinois competitive wholesale and retail electric markets have made the law impossible to implement, he said.
Panelist Susan Reilly, CEO of RES Americas, added that developers can do their part by engaging various industry stakeholders and proving the importance of renewable energy.
"We all need to be talking to people at all levels," she urged, citing dialogue with members of public utility commissions (PUCs) as an example.
Reilly also said developers can help their own case immeasurably just by doing a bit of homework. "[PUC members] want to understand what they are approving," she explained. "They like success."Â