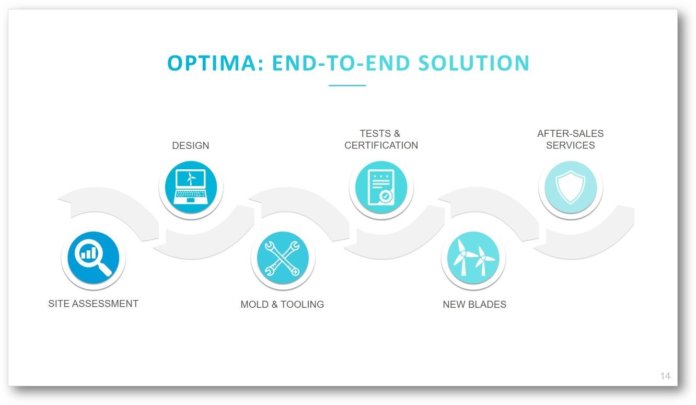 WindCom, a wind turbine blade services provider, has established a new life-extension program called OPTIMA.
The company says the program is designed to address the needs of aging turbine fleets.
With experience spanning 23 years, WindCom, in association with parent company TECSIS, is providing a turnkey solution. OPTIMA includes wind farm assessment, blade design, blade manufacturing and after-sales services, creating an integrated solution for life extension, as well as for partial repowering.
WindCom has offices in Houston, Brazil and Spain.