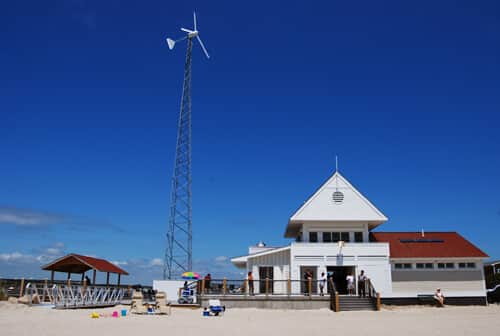 Strong winds accompanying the snowstorm pummeling the Northeast took down a wind turbine in Narragansett, R.I., today.
According to a post on the Narragansett Emergency Management Agency's Twitter page, the turbine fell in Point Judith during some pretty intense winds:
The snow might have stopped for the moment but the winds are very dangerous! They took down this wind turbine in Point Judith. #RIwx pic.twitter.com/82S4VqU6Bv

— Narragansett EMA (@NarragansettEMA) March 14, 2017
Citing Gov. Gina Raimondo, an Associated Press report notes that nobody was hurt in the incident, and the state, which owns the turbine through the Department of Environmental Management, will work to repair it once the snowstorm subsides.
According to Rhode Island's Division of Parks & Recreation, the 10 kW Bergey Windpower machine is perched on a 100-foot, lattice tower at Salty Brine State Beach's pavilion. Besides the wind turbine, the 2,800-square-foot facility also features an "energy efficient building shell to minimize heating loads," as well as solar hot water panels, the division says.
The National Weather Service, which issued a high-wind warning today, estimated 20-30 mph winds with gusts up to 45-65 mph for the area.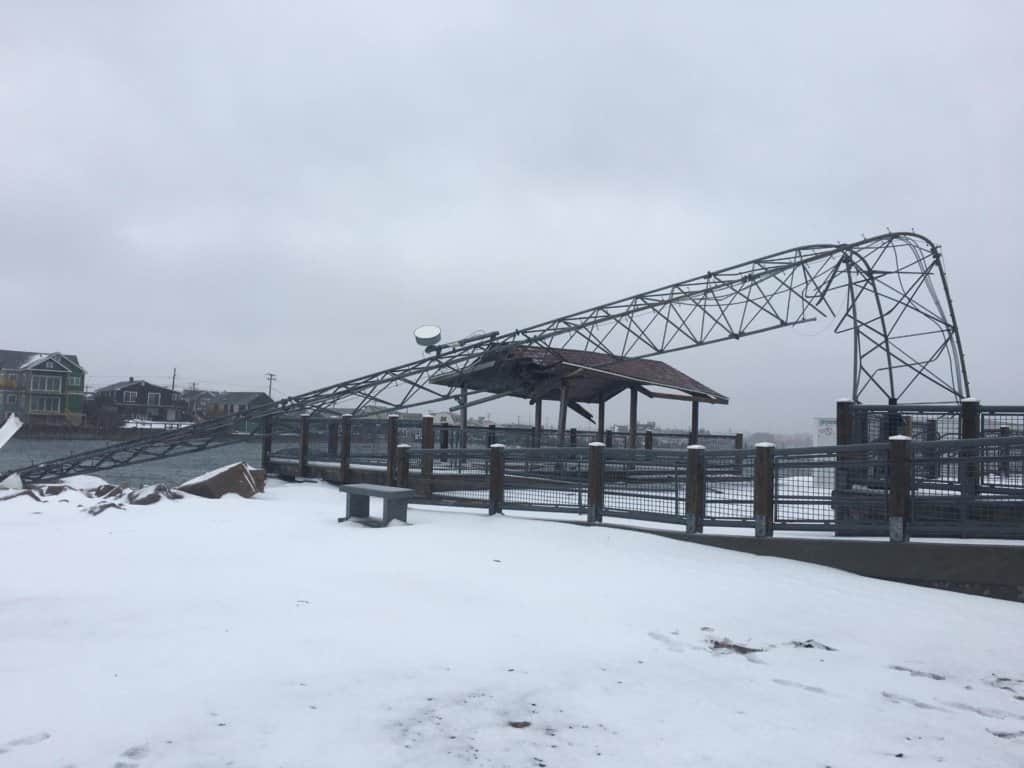 Photos courtesy of the Rhode Island Division of Parks and Recreation and the Narragansett Police Department