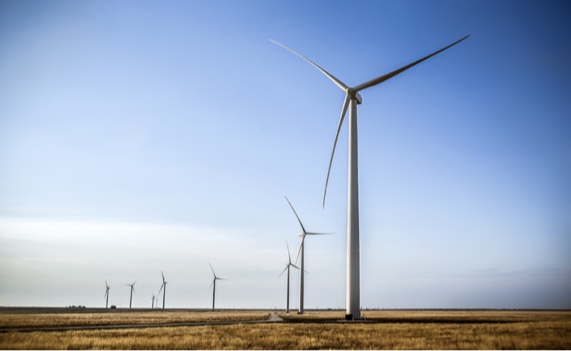 Arcosa Wind Towers, a subsidiary of Dallas-based Arcosa Inc., says it plans to open a wind tower production facility in Belen, N.M., to support a large number of new orders – totaling $750 million – mainly for projects in the Southwest.
Arcosa is purchasing an existing facility along a Burlington Northern rail spur at 1951 Highway 304 in Belen, in the Rio Grande Industrial Park. The company expects to hire about 250 people for the facility.
"We look forward to expanding our manufacturing capacity to New Mexico, where market demand for new wind projects is robust," says Antonio Carrillo, president and CEO of Arcosa Inc., said. "Our new facility will strengthen our position in the wind tower market and enable Arcosa to benefit from growing wind investment in the Southwest. We are pleased to create new jobs in the State of New Mexico, which has been a supportive partner and a strong proponent of wind energy development."
The State of New Mexico is contributing $4 million from its Local Economic Development Act (LEDA) job-creation fund to assist with Arcosa's expansion. Funding will be provided as the company meets agreed-upon economic development benchmarks.
The company plans to invest $55 million to $60 million to purchase the property, modify the existing plant, and procure equipment.
Production at the Belen facility is expected to begin in mid-2024, with current orders and backlog providing a healthy level of production through 2028.