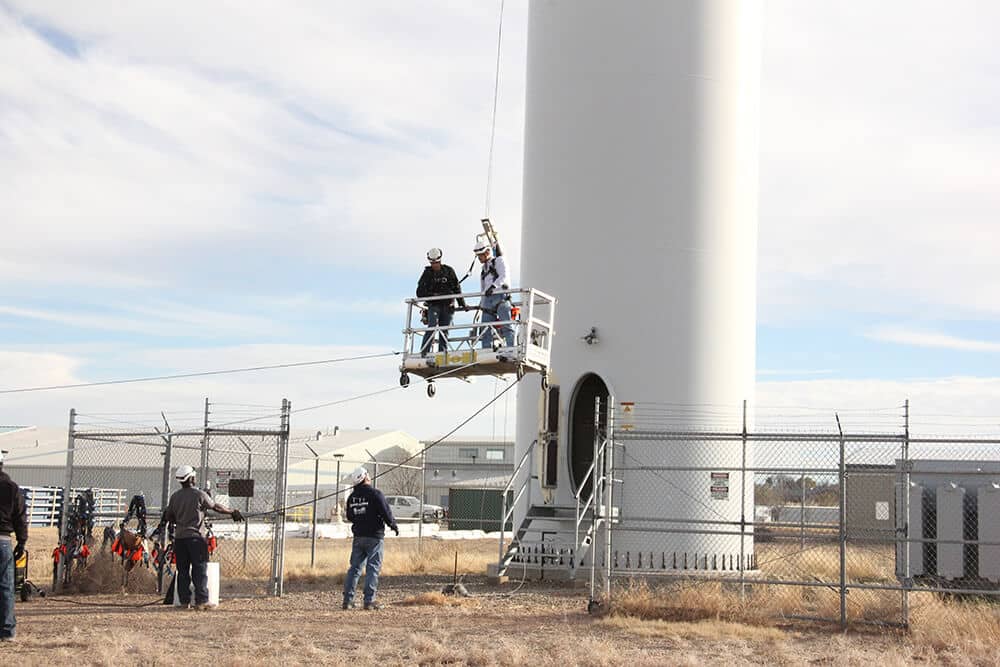 GE affiliate Granite Services International Inc. has expanded its wind technician training programs at Mesalands Community College's North American Wind Research and Training Center in Tucumcari, N.M.
Granite, which uses the facility to conduct new-hire training and summer intern training, will now hold re-certification training for current employees at the wind center. In total, Granite plans to train at least 400 wind technicians during the spring and summer semesters at the college.
Granite's training program includes CPR/first aid certification, new-hire orientation, re-certification training, tower rescue training, Occupational Safety and Health Administration 10 certification training, self-rescue training, wind technician internship program training, and a climb test.
Dr. Thomas W. Newsom, president of Mesalands Community College, says he is excited to have more students from Granite using the college's facilities and contributing to the local economy.
"Mesalands Community College welcomes the opportunity to have 400 Granite students from all over the nation and all over the world come to our college and to our community," he says. "This recent expansion with Granite will have a significant impact on our local community. We also appreciate being part of a four-year partnership that will contribute greatly to the future of the wind industry."