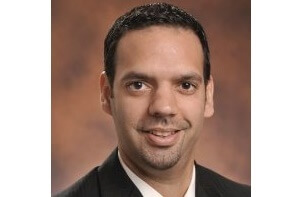 Jose Zayas is leaving his role as director of the Wind Technologies Office at the U.S. Department of Energy (DOE) and joining Cube Hydro Partners LLC as vice president of partnerships and strategic initiatives.
Cube Hydro Partners, based in Bethesda, Md., operates 19 hydropower plants on 10 rivers in New York, Pennsylvania, Virginia, West Virginia and North Carolina.
According to the company, Zayas, whose new position begins Sept. 1, has over 20 years of experience in the renewable energy sector. In his current role and prior role as the DOE's director of the Wind and Water Power Technologies Office, Zayas has led efforts to improve performance, lower costs, and accelerate deployment of wind and water energy technologies. He has also managed funding programs that support the research, development and deployment of wind power.
Specifically, he led the development of the DOE's Hydropower Vision report, the culmination of a two-year effort involving over 300 experts and over 150 organizations, as well as launched the agency's HydroNEXT strategy to drive new investments in hydropower and pumped storage.
Prior to joining the DOE in 2011, Zayas spent 15 years at Sandia National Laboratories, a federally funded research and development center focused on addressing national security issues. While at Sandia, Zayas served in several leadership positions, including senior manager and program manager.
"Jose is a seasoned leader with extensive experience in advancing clean energy research and technologies," says Dr. Kristina Johnson, CEO of Cube Hydro Partners. "He will be a key addition to our team and help Cube Hydro develop and strengthen key alliances that expand the company's reach and impact."