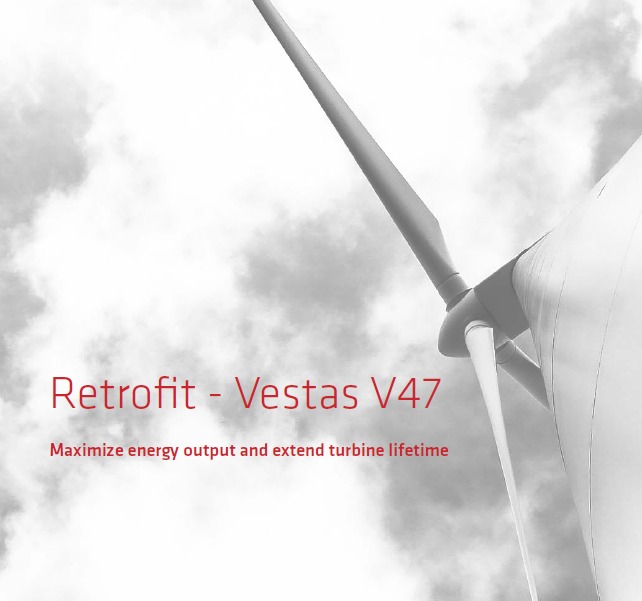 Vestas says it has signed an agreement with wind turbine control systems provider Mita-Teknik to market controller upgrades for turbines, including the V47 model, in the North American market.
According to Vestas, this new controller enhancement enables several performance-enhancing upgrades, lifetime extension solutions, and improved monitoring and data collection. The company asserts that these upgrades are necessary to meet today's performance standards and the increased demand for competitive power production.
The controller upgrade has been developed in partnership with Mita-Teknik to offer customers a competitive business case for upgrading existing assets. Specifically, Power Uprate can be installed to bring the nominal power from 660 kW to 710 kW, representing an annual energy production (AEP) improvement up to 4.5%. Further, Extended Cut Out can be installed to increase the cut out speed from 56 mph to 63 mph, delivering an AEP gain of over 1%.
Vestas says that upgrading the controller also enables LifePlus solutions, which allow V47 turbines to operate beyond their original 20-year design life and give fleet owners additional years of revenue. The company further states that this controller upgrade is one element of its overall refurbishment solution for those looking into repowering their current assets to obtain an extension of the production tax credit.