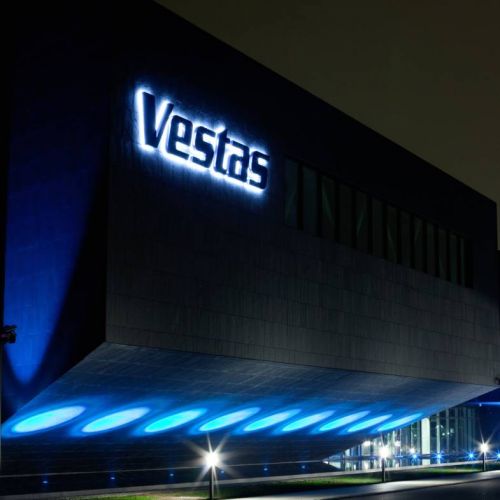 Despite being a record year for installations, 2012 was undoubtedly tough for the wind energy industry, as policy uncertainty halted developers' project plans and snapped demand for wind turbine components. Not even the world's largest wind turbine manufacturer was immune to those challenges: Vestas acknowledged in its 2012 financial report that it, too, has suffered the consequences of market instability.
Although the Danish wind turbine maker recorded a 24% revenue increase, to 7.216 billion euros, it took a 963 million euro loss for the year. The disappointing results should not come as a surprise, however, as the company has taken repeated steps to overcome what CEO Ditlev Engel called a 'credibility problem.'
In January 2012, the company announced it would make widespread layoffs, and similar announcements followed throughout the year. By year-end, Vestas had cut nearly 5,000 employees – 22% of its global workforce – and the company plans to reduce its headcount by at least another 1,800 by the end of this year.
These workforce reductions will save the company over 400 million euros over last year and this year combined, Vestas said in its annual report.
However, in a webcast detailing the company's 2012 results, Engel noted that there were other factors affecting the company's financial standing.
"What we did not know at the time was that we had a significant cost overrun of the new technology related to the V112 and [V80-2.0 MW] GridStreamer, which haunted Vestas' financials significantly in the year 2012," he said. "The important thing here is that it had nothing to do with the fact that we were in the process of adjusting the organization."
Like many suppliers to the industry, Vestas recorded a decrease in order intake in 2012. The company's order volume dropped 49% to 3.738 GW, thanks to diminished demand. Europe and Africa accounted for 61% of Vestas' orders, while the Americas represented 26% and the Asia Pacific had a 13% share.
At the end of 2012, Vestas' order backlog stood at 7.156 GW, compared to 9.552 GW at the end of 2011. In terms of capacity, Europe and Africa accounted for 67% of the backlog.
Although Vestas beat its 2011 production and shipment numbers in 2012, the results were slightly lower than the company's expectations for the year. In 2012, Vestas produced and shipped 2,765 wind turbines with an aggregate capacity of 6.171 GW, compared to the 6.3 GW it had predicted, the company said in its financial report.
Vestas said it expects a "much more subdued" 2013 than 2012, when it installed 1.313 GW in the U.S.
Notably, Vestas has reduced its physical presence in the U.S. over the past year – a development the company attributes to the uncertain fate of the production tax credit during 2012. Throughout the year, Vestas made several rounds of cuts at its Colorado manufacturing plants, as well as shuttered all three of its U.S. research and development facilities.
Technology and outlook
After discontinuing its V52-850 kW and V60-850 kW turbine platforms last year, Vestas will focus on further improvements to its 2 MW and 3 MW machines, the company said in its financial report. To this end, Vestas will add new rotors and generators of varying sizes to its existing platforms.
The company will also continue the development of its 8 MW offshore wind turbine. Vestas expects to install the first prototype of the V164-8.0 MW in the second quarter of next year in Denmark, where it will be tested in collaboration with developer DONG Energy. The serial-production date for the turbine will depend on customer demand but could begin as early as 2015, Vestas said.
Due to weaker-than-anticipated order intake, Vestas is "prepared for a tough 2013," the company said, adding it expects its overall shipments to decline next year, to between 4 GW and 5 GW. However, thanks to cost-cutting measures, Vestas forecasts a revenue increase of 1 billion euros, to 5.5 billion euros, next year. The company also noted that it has no plans to invest in production facilities and will even put some factories up for sale.