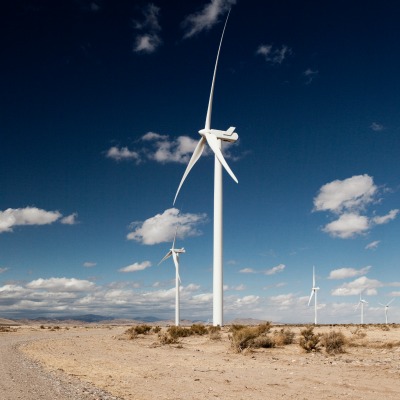 During what the company hails as one of its best years for wind turbine orders, Vestas announced plans in November 2013 to begin hiring hundreds of new workers at its four Colorado factories. The company's blade factory in Windsor, blade and nacelle factories in Brighton and tower factory in Pueblo expect to add more than 850 production workers this year after Vestas secured orders for nearly 900 turbines in 2013.
Working with Elwood Staffing, Vestas this year already has filled about 400 positions at its Colorado blade and nacelle factories and has received more than 3,200 applications overall. The company expects to fill about 450 additional factory positions by year-end.
In 2011 and 2012, a downturn in the U.S. wind industry proved challenging for Vestas, and the company rolled out a two-year turnaround plan that included a 30% workforce reduction. Vestas says it is debt free today and earned a profit in 2013.
However, the company continues to lighten its assets in an effort to remain profitable, having most recently closed an office in Denmark. In addition, these new Colorado positions are considered temporary, with the opportunity to be hired as regular Vestas employees. Since late 2013, Vestas notes it has already converted more than 60 people to regular employees at the Brighton blade factory.
"We are going to be extremely busy making blades, nacelles and towers this year through at least 2015," comments Chris Brown, president of Vestas' sales and service division in the U.S. and Canada.
"Our world-class Colorado factories help us compete in the U.S. market," Brown adds. "Since we opened our first factory six years ago, it's allowed us to conduct business in American dollars, build a domestic supply chain, and reduce transportation costs."
Based on orders received in 2013, Vestas says it has the potential for an additional 2.6 GW of turbine sales in the U.S. and Canada. In addition to fulfilling regional orders, Vestas is exporting blades, towers and nacelles from Colorado to projects in Mexico, Brazil and Uruguay.

Photo caption: V100-1.8 MW turbines at the Macho Springs wind farm, located in the U.S. Photo courtesy of Vestas Wind Systems A/S.