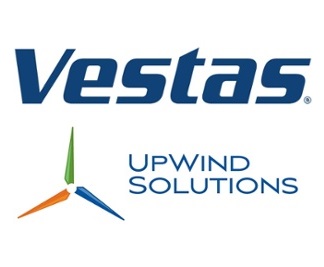 Danish wind turbine company Vestas has acquired San Diego-headquartered UpWind Solutions Inc., which currently services wind power plants with a total capacity of more than 3 GW in the U.S.
Vestas has more than 50 GW under service worldwide; together, the companies will service approximately 17 GW of Vestas and non-Vestas turbines in the U.S. and Canada.
The acquisition price for UpWind Solutions and its subsidiaries is $60 million (approximately EUR 55 million) on a debt- and cash-free basis. The consideration has been paid in cash from readily available sources, says Vestas. Greentech Capital Advisors acted as the financial advisor to UpWind on the transaction.
With about 310 employees, the independent service provider (ISP) also supplies parts for most major turbine technologies, performs blade inspections and offers various performance upgrades.
According to Bruce Hamilton, director of Navigant Consulting's energy practice, UpWind is an 'attractive target' for Vestas because it is 'the largest remaining truly independent wind [operations and maintenance] service provider in North America.'
Although this deal 'follows the pattern of the acquisitions of enXco by EDF in 2002, SeaWest by AES in 2005 and Outland Energy Services by Duke Energy in 2012,' says Hamilton, 'Vestas is the first turbine [original equipment manufacturer (OEM)] to significantly enter the North American ISP market.'
Additionally, says Jesse Broehl, Navigant's senior research analyst, 'Upwind Solutions was one of the first ISPs in North America to introduce performance-based service contracts, wherein turbines under these service contracts would meet or exceed certain, contractually agreed-upon parameters, such as high availability.
'These and other kinds of performance-based approaches to service increase annual energy production and help make wind plants more efficient and competitive with traditional forms of power generation,' he explains.Â
On a stand-alone basis, excluding synergies, UpWind Solutions is expecting 2015 to report consolidated revenues of $55 million; earnings before interest, tax, depreciation and amortization of $3.4 million; and total assets of approximately $20 million.
UpWind Solutions, founded in 2007, had been backed by an investor group that includes MissionPoint Capital Partners, Kleiner Perkins Caufield & Byers, Northgate Capital and BP Ventures.Â
The acquisition is effective as of Dec. 7. Vestas expects it will have only a limited effect on its own expected financial results for this year.
"We're delighted to become part of the global wind industry leader and look forward to jointly ensuring that our expanded customer base receives the best possible operations and maintenance service for their fleets," says Peter Wells, CEO of UpWind Solutions.
Christian Venderby, group senior vice president of Vestas' global services, adds, "The acquisition accelerates our profitable growth strategy and helps Vestas to capture the full potential of the service business. We are broadening our capabilities and increasing the size of our addressable market for all major turbine technologies. In short, the acquisition is a strong strategic fit."
Vestas, with a 'large build cycle underway' for this year and the next, adds Navigant's Broehl, will now be able to 'rapidly secure the necessary in-house service capacity needed as hundreds of new turbines come online in North America.'
He adds that the transaction also demonstrates that wind turbine OEMs are 'continuing to move aggressively into the service space, which offers a smaller but smoother revenue cycle year over year compared to turbine sales.'