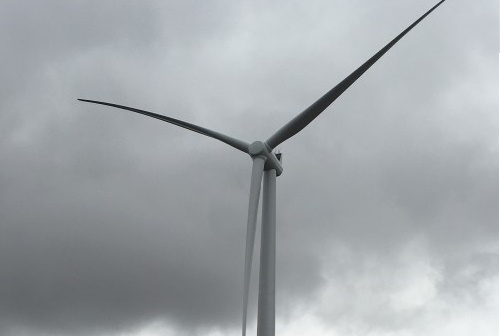 Vattenfall announced that the first turbine at the largest onshore wind farm in Wales has been fully erected.
The 145-meter Siemens turbine is the first of 76 to be erected at the 228 MW Pen y Cymoedd Wind Energy Project site. When fully operational, later this year or in early 2017, the Pen y Cymoedd Wind Energy Project will generate enough power every year to meet the electricity demands of around 140,000 U.K. households – 10% of homes in Wales.
Based on government assessments of carbon dioxide (CO2) emissions per unit of power produced in 2013, Pen y Cymoedd will prevent the emission of more than 200,000 metric tons of CO2 every year.
"There is still some way to go, but I'm pleased that Siemens and the team have safely erected the first of 76 wind turbines," says Will Wason, Vattenfall's project director for the Pen y Cymoedd Wind Energy Project. "As Wales' largest onshore wind farm, Pen y Cymoedd will have a big impact on annual carbon emissions and help secure homegrown energy."