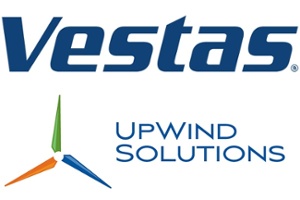 Vestas subsidiary UpWind Solutions has signed a multi-site maintenance contract with Berkshire Hathaway Energy for 1.75 GW of GE 1.5 MW turbines across U.S. sites.
The contract covers 15 wind sites of MidAmerican Energy and PacifiCorp – subsidiaries of Berkshire Hathaway Energy – in Iowa, Wyoming and Oregon.
UpWind was acquired by Vestas last December. Together, the companies planned to service approximately 17 GW of Vestas and non-Vestas turbines in the U.S. and Canada.
"MidAmerican Energy continues to expand our wind generation in Iowa, and we look forward to working with UpWind Solutions as a valued partner in optimizing our fleet's performance," says Mike Gehringer, vice president of renewable energy at MidAmerican Energy.