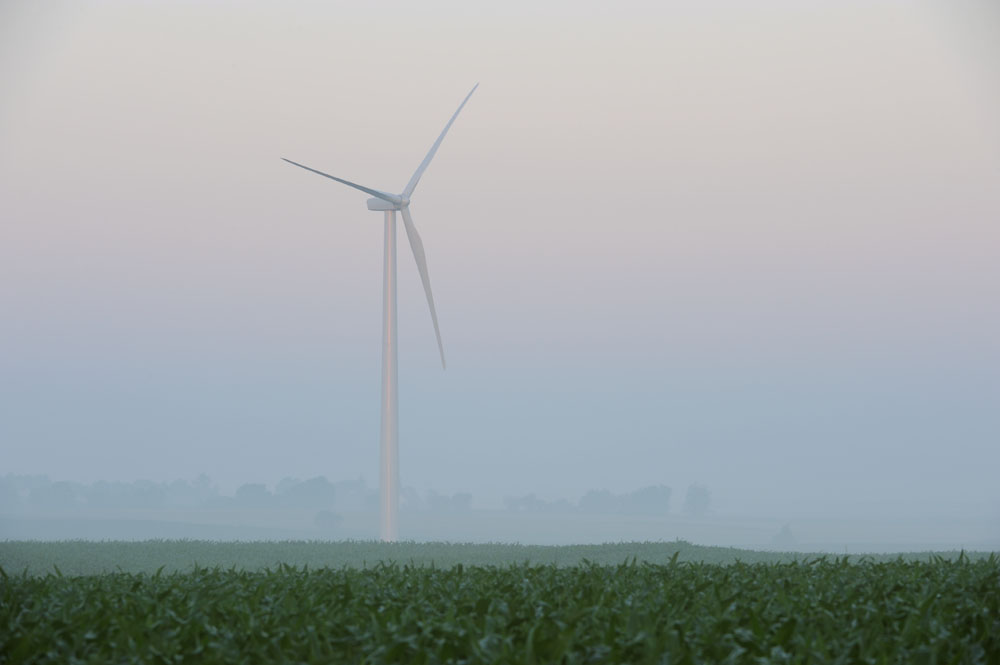 Having inked a 10-year power purchase agreement (PPA) for the Rail Splitter Wind Farm, located north of Lincoln, Ill., the University of Illinois at Urbana-Champaign is significantly increasing its renewable energy usage.
The PPA was signed between Prairieland Energy Inc., a wholly owned subsidiary of the University of Illinois, and Rail Splitter Wind Farm LLC, a subsidiary of EDP Renewables (EDPR) North America LLC. The Rail Splitter Wind Farm, which began commercial operations in 2009, has an installed capacity of 100.5 MW.
Through October 2026, the Urbana campus will receive a percentage-based portion of the wind-generated electricity and associated environmental attributes from the Rail Splitter Wind Farm. The agreement specifies that 8.6% of the total wind generation from the farm will be sold to the university, which expects this to be more than 25 GWh annually.
This agreement – in conjunction with energy generation from a utility-scale solar project brought online last December and other solar installations on campus – raises the amount of Urbana campus clean energy to approximately 33.2 GWh annually, which equates to roughly 8.9% of the school's projected electricity consumption for FY17.
Since Illinois' renewable portfolio standard was passed in 2007, EDPR has invested more than $1.5 billion in new Illinois wind farms and is the largest owner of wind energy in the state, the developer says.
"The PPA with the University of Illinois marks a new path forward for college campuses to play an important role in building a clean energy future," comments Tommy Greer, EDPR's director of energy and REC sales. "We are excited to partner with the campus on a long-term agreement to produce clean, renewable energy in Illinois. This is the first time we have signed a long-term PPA with a university, and we are eager to see other academic institutions follow Illinois' lead."