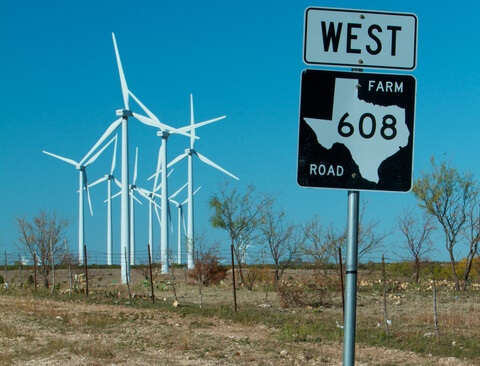 Luminant, a subsidiary of Vistra Energy, is shuttering two coal-fueled power plants in central Texas: its two-unit Sandow Power Plant in Milam County and its two-unit Big Brown Power Plant in Freestone County. In total, approximately 2.3 GW of nameplate power will be taken offline in early 2018.
According to the company, the facilities are economically challenged in the competitive Electric Relability Council of Texas (ERCOT) market. Specifically, Luminant says the decision was driven mainly by "sustained low wholesale power prices, an oversupplied renewable generation market and low natural gas prices."
Curt Morgan, Vistra Energy's president and CEO, says, "This announcement is a difficult one to make. It is never easy to announce an action that has a significant impact on our people. Though the long-term economic viability of these plants has been in question for some time, our year-long analysis indicates this announcement is now necessary. These employees have kept both plants reliably powering Texas for decades, and we greatly appreciate their service."
Notably, according to research released by the Energy Institute at the University of Texas at Austin following the announcement, wind is expected to soon overtake coal capacity in the state.
An analysis from Dr. Joshua Rhodes, a research fellow at the Energy Institute, says the two coal retirements will, of course, cause ERCOT to "lose significant coal generation capacity."
"At the same time, wind capacity is expected to increase by nearly 4,000 MW by 2018, meaning wind capacity will soon exceed coal capacity in Texas," he says.
Moreover, Rhodes adds, "Given current capacity factors for the respective technologies, it's conceivable that energy generation from wind could possibly overtake coal in the near future."
He offers the following chart to demonstrate the prediction:
Furthermore, according to the Sierra Club, the announcement means that more than half of the coal plants in America have retired or have committed to retire since 2010: In total, 262 coal plants have either retired or announced that they will retire, but 261 plants still remain. In 2017, a total of 14 coal plants have announced retirement, the group says.
In response, Bruce Nilles, director of the Sierra Club's Beyond Coal Campaign, says, "Coal is a 19th century technology designed to fix 19th century problems, and we will remember today as a turning point on our path to 100 percent clean energy and solving the climate crisis."
As part of the Sandow closure process, Luminant has filed a 90-day notice of suspension of operations with ERCOT – which will trigger a 60-day reliability review. If ERCOT determines the Sandow units are not needed for reliability following the review, Luminant expects to cease plant operations on Jan. 11, 2018. Also closing will be Three Oaks Mine, which supports the Sandow plant.
As part of the Big Brown closure, Luminant has filed a 120-day notice of suspension of operations with ERCOT, also triggering a 60-day reliability review. Luminant is extending the 90-day notice to 120 days to permit a more complete sales process and give ERCOT additional time to conduct the reliability analysis. If ERCOT determines the Big Brown units are not needed for reliability and if the site has not been sold, Luminant expects to cease operations on Feb. 12, 2018. Turlington Mine, which supplies Big Brown, was already scheduled to wind down operations by the end of this year. Reclamation work will continue there, says Luminant.