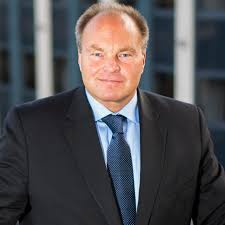 Thomas Becker, CEO at the European Wind Energy Association (EWEA), is stepping down nearly two years to the day after he accepted the post.
Becker, who replaced Christian Kjaer at EWEA on April 1, 2013, relinquished the post for personal reasons. He was previously CEO of Genan, the world's largest recycler of scrap tires. Prior to Genan, Becker served as deputy permanent secretary at the Danish Ministry of Climate and Energy. He has also worked for the Danish Ministry of the Environment and the Danish Environment Protection Agency.
Malgosia Bartosik, EWEA's deputy chief executive, will assume the responsibilities of CEO during the transition.
'We thank Thomas Becker for his dedicated service over these past two years,' says Markus Tacke, EWEA chairman. 'He came to EWEA following a long and distinguished career in high-level international energy and climate negotiations, and he has served the secretariat with great pride.'