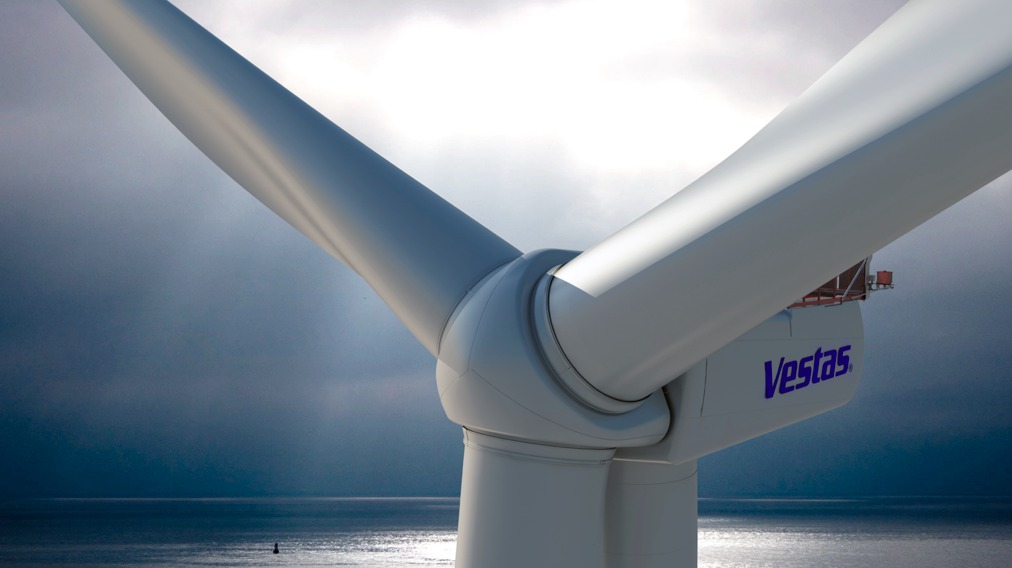 Svanen, Van Oord's heavy-lift installation vessel, has completed the last of the 32 foundations at DONG Energy's Burbo Bank Extension project, located 8 kilometers off the U.K. coast in Liverpool Bay.
With a total of 32 V164-8.0 MW Vestas wind turbines, the offshore wind farm will have a total capacity of 258 MW and provide electricity to 230,000 homes, says Van Oord, a Netherlands-based contractor specializing in dredging, marine engineering and offshore projects.
Van Oord was responsible for the installation of the foundations; the supply and installation of the scour protection; and the logistics of the foundations between the fabrication ports in Germany, Denmark, the U.K. and the project.
The wind farm is expected to be operational in early 2017.
Photo courtesy of Vestas: the V164-8.0 MW offshore wind turbine