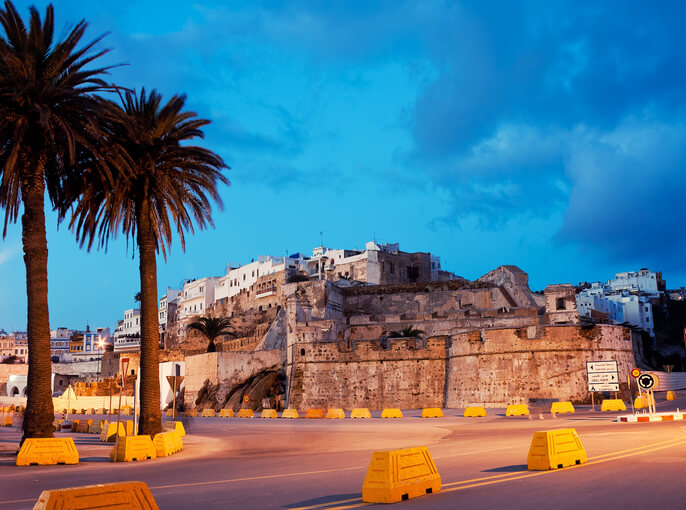 Today, Siemens Gamesa Renewable Energy (SGRE) officially inaugurated its new rotor blade factory in Tangier, Morocco, during an event chaired by Moulay Hafid El Alamy, Morocco's minister of industry, investment, trade and digital economy, and Markus Tacke, CEO of Siemens Gamesa.
To equip the SWT-DD-130 platforms (up to a 4.2 MW power rating), B63-10 blades with a length of 63 meters are being produced for export to Europe, Africa and the Middle East, as well as for local projects. In the future, the plant could produce other blade models, including those reaching up to 75 meters.
The 37,500-square-meter plant, which started production in April, is strategically located in the industrial zone of Tanger Automotive City, ideally positioned between Europe and Africa, the company notes.
"We invest where we see strong business opportunities, and the opportunities here in Morocco are stronger than ever before," said Tacke. "This location in Tangier provides us with direct access to some of the most important markets of tomorrow – here in Morocco, throughout the Middle East, in Europe and in the Mediterranean Region."
According to SGRE, the blade plant will create 600 direct jobs, as well as an estimated 500 auxiliary jobs. A 3,500-square-meter training center was created to facilitiate knowledge transfer from Denmark to Tangier, the company notes.
"In Morocco, the demand for electricity increased at an average annual rate of 6.7 percent from 2003 to 2013," added Ricardo Chocarro, CEO of the onshore business at Siemens Gamesa. "Thus, renewable energy is particularly attractive, offering a secure supply of domestically produced power and contributing to energy independence. Our commitment to the government and people of Morocco is clear: We will work together with you in meeting your energy challenges, today and in the future."
SGRE says the new blade factory also plays an important role in contributing to Morocco's national program to achieve 52% clean energy by 2030, of which 20% is generated from wind.
With a 72% market share in Morocco, Siemens Gamesa says it has delivered key wind energy projects including Tarfaya (300 MW), Tangiers (140 MW), Essaouira (60 MW) and Haouma (50 MW).