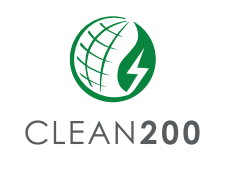 The Clean200 list, a ranking of companies by their clean energy revenues, has included several major wind players, including Siemens, Vestas, ABB, DONG Energy and Gamesa.
Compiled by clean energy research firm Corporate Knights and using data from Bloomberg New Energy Finance (BNEF), the list includes companies that have at least a $1 billion market cap and at least 10% "Clean Energy Revenue," as defined by BNEF.
The Clean200 excludes utilities with less than 50% renewables, in addition to oil/gas/coal companies.
Further, the report states that the companies on the list have a collective value of more than EUR 1 trillion.
As reported, Siemens ranked No. 2 in the list overall – just behind Toyota. Vestas was ranked No. 7; ABB came in at No. 9; DONG Energy ranked No. 11; and Gamesa came in at No. 18, just following Tesla.
According to the report, the purpose in developing the Clean200 list is "to start a broad and dynamic dialogue about how all investors can co-create a clean energy economy and how best to evaluate and highlight companies that are already on the continuum of transition."