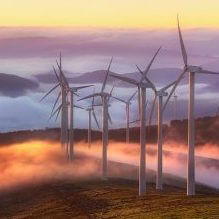 Switzerland-based company Schweiter Technologies, a developer, manufacturer and distributor of machinery and composite materials, has strengthened its core materials business by completing its acquisition of JMB Wind Engineering.
Headquartered in Poland, with subsidiaries in Portugal and Brazil, JMB is a developer and producer of core material kits – primarily balsa and PET products for wind turbines. 
To establish a strategic partnership with a leading European kitting company, Schweiter acquired a 40% share of JMB in 2021. JMB has approximately 430 employees and achieved sales of around $75 million in 2022.
The acquisition of the remaining shares in JMB and the successful commissioning of a new PET production line at JMB Poland earlier this year saw Schweiter-owned company 3A Composites further expand its global market position for balsa and PET core material solutions for the production of wind turbine rotor blades. 
This addition to the value chain will enable the company to improve its portfolio of solutions to wind customer OEMs and position itself to benefit further from the pending growth cycle in the wind energy industry.