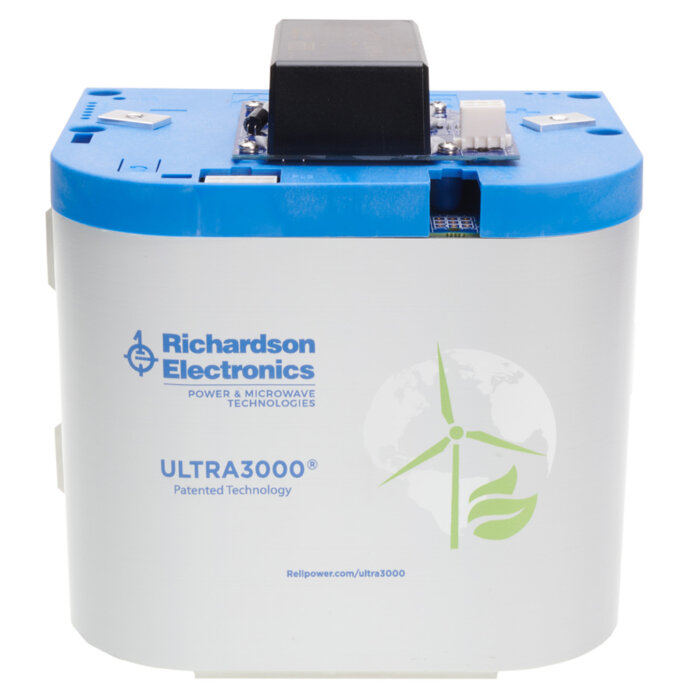 Richardson Electronics Ltd., a provider of engineered solutions for renewable energy, has been issued U.S. Patent No. 18/184,961, the third patent covering the company's pitch energy module, with additional U.S. and foreign patents still pending.
Richardson's most recent patent reflects the technology of its ULTRA3000 Pitch Energy Module (PEM). The ULTRA3000 is a drop-in replacement for lead acid batteries within electric pitch systems. With its plug-and-play technology, owners can replace one battery at a time or retrofit the entire pitch system.
With the increased reliability of ultracapacitors over lead acid batteries, owners can reduce battery faults and increase wind turbine availability.
"Richardson continues to innovate in the renewable energy market, devoting substantial engineering expertise and intellectual property in expanding its patent portfolio," says Greg Peloquin, executive vice president and general manager of Power Microwave and Green Energy Solutions Group. "RELL will continue to add technology partners, engineered solutions and key customers to this fast-growing market."