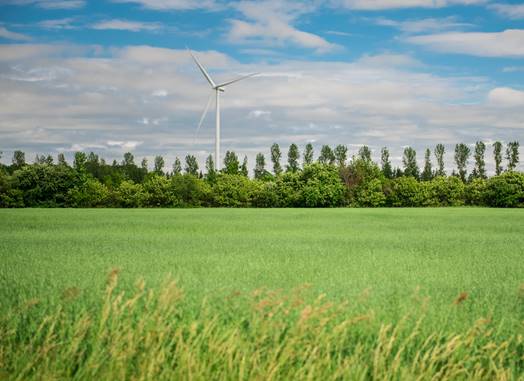 A grand opening ceremony was held today for Ontario's 180 MW Armow Wind power facility, expected to generate enough energy to power approximately 70,000 Ontario homes each year.
The event was hosted by developers Samsung Renewable Energy Inc. and Pattern Energy Group LP.
Using Ontario-made wind turbine components, Armow Wind provided jobs for more than 350 Ontario workers during peak construction activity, including an average of 200 workers on-site throughout the construction process. The towers and 273 blades for the 91 Siemens 2.3 MW wind turbines were made in Windsor and Tillsonburg, respectively, by more than 750 Ontario workers.
The Armow Wind power facility operates under a 20-year power purchase agreement with the Independent Electricity System Operator.
"In aggregate, over the 20-year license term, the Armow Wind project will contribute close to C$20 million of new tax, non-tax and permit revenue directly to the Municipality of Kincardine," said Murray Clarke, chief administrative officer of the Municipality of Kincardine. "The community benefit component alone will equal close to C$13 million, which will be used to support local projects and programming."
"Congratulations to our partners on the completion of the Armow Wind farm," added David Hickey, vice president for wind power and renewables for Siemens Canada Ltd. "Siemens is proud to be a key supplier for our partners on another successful wind project in Ontario. With locally produced steel, towers and blades, Armow Wind is another great example of the positive economic impact the wind power industry has on the province of Ontario and is a progressive step towards environmental sustainability."