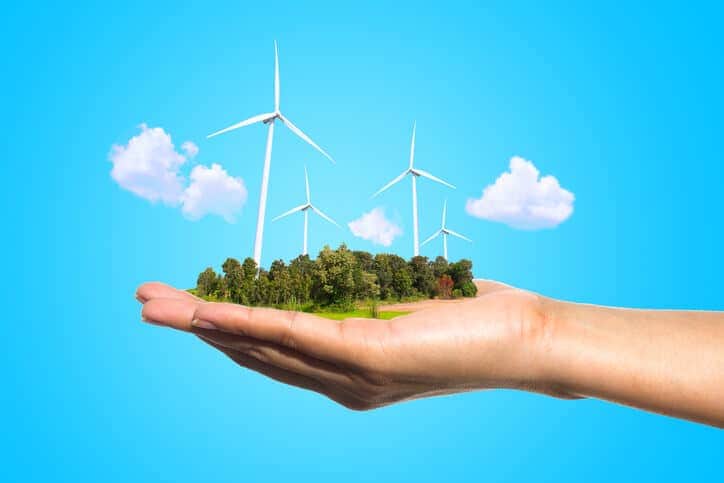 A new Navigant Research report analyzing the global market for small and medium wind turbines (SMWTs) estimates that the installed capacity of this market could grow from 176.4 MW in 2017 to 446.0 MW in 2026.
The report, examining the competitive landscape, market issues and technology issues, offers forecasts for capacity and revenue through 2026. Navigant Research defines a SMWT as any turbine less than 1 MW in capacity.
Despite weakening policy drivers – including feed-in tariffs – and competition from declining solar photovoltaic prices, the SMWT industry is still poised for growth, explains Navigant.
With a large amount of wind resource potential still available, plus the prevalence of several growing and emerging markets, the industry is anticipated to sustain itself in the foreseeable future, the report says.
"With historically leading markets such as the United States, the United Kingdom and China seeing declining annual installed capacities of small and medium wind in recent years, other countries such as Japan, Denmark and Italy are emerging as forces in the distributed wind market, thanks to favorable government incentives," says Adam Wilson, research associate with Navigant Research.
"We're also seeing a shift with medium-sized turbines as their niche slowly shrinks as drivers continue to favor small wind turbines for distributed wind and larger multi-megawatt turbines dominating utility-scale applications," he continues.
As the SMWT market continues to mature, wind lease programs are becoming a more popular business model, and the applications for small wind turbines are expanding, according to the report.
Key industry players, however, are beginning to set themselves apart as market innovators by seeking out and expanding to different areas around the globe as policies shift and demand changes, the report explains.
An executive summary of the report, "Market Data: Small and Medium Wind Turbines," can be accessed here.