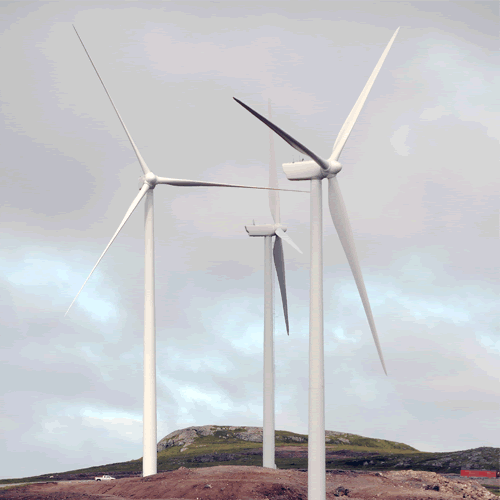 The defeat of a ballot measure that would have suspended California's global warming legislation speaks volumes about the support that clean energy has in the state, says Steve Maviglio, spokesperson for the Stop the Dirty Energy Proposition campaign.
'It was an overwhelming win for clean energy and for our broad coalition of business, environmental and health groups that straddled partisan lines at a time when the rest of the country was voting in a very partisan manner,' he says.
Proposition 23 would have suspended A.B.32 until the state's unemployment rate dropped to 5.5% or less for four consecutive quarters. This has happened only three times in the last 40 years, according to the California Employment Development Department.
'The state's overwhelming rejection of Prop. 23 sends a clear and unmistakable message that California voters get the linkage between clean energy and jobs,' says Gary Hardke, president of San Diego-based Cannon Power Group. 'As a result, the clean economy will now continue to shift away from pollution-generating methods of energy production to clean renewable sources, like those from wind and solar.'
The ballot initiative was backed by an organization called the California Jobs Initiative, which claimed that A.B.32 would have raised energy costs and unemployment rates. Proposition 23 backers received millions of dollars from oil companies Valero and Tesoro.
'They tried to sugarcoat this proposition as a job initiative, and I think we matched them to show where the jobs really are being created in this economy – and that's in renewable energy,' says Maviglio.
Gov. Arnold Schwarzenegger, R-Calif., a strong opponent of the measure, also applauded the results.
'The effort to suspend A.B.32 was the work of greedy Texas oil companies that wanted nothing more than to keep polluting our state,' said Schwarzenegger in a statement. 'In California, we are going to continue moving forward with our comprehensive energy policy that creates jobs, reduces our reliance on foreign oil and ensures the California we love will be the California we hand over to the next generation.'
The opposition to Proposition 23 was unique, says Maviglio, because it brought together two groups who are usually at opposing ends: environmentalists and the business community.
'This was not tree huggers versus business,' he notes. 'This was major business groups lining up and saying 'no' to an attempt to repeal our clean energy and clean air standards, which is very unusual and serves as a model for the rest of the country.'
Wind developers in California say that if the ballot initiative had passed, it would have had a chilling effect on future development in the state, which has long supported clean energy and cleantech development.
San Francisco-based Pattern Energy's 101 MW Hatchet Ridge wind project recently reached full operation in northern California. Mike Garland, the company's CEO, calls the defeat of Proposition 23 'fantastic.'
'It demonstrates the commitment of the American public to investing in clean, domestic energy and the urgent need to stop sending $500 billion a year overseas, which drains our economy and puts our national security at risk,' he says.
In 2008, Cannon Power Group re-established its headquarters in San Diego after moving to Europe in the 1990s because of what the company saw as new opportunities in California resulting from the state's passage of A.B.32, according to Hardke.
'This transition was motivated by new opportunities that California had to offer with new renewable energy objectives and from the passing of California's clean air and energy law in 2006,' he says. 'With the preservation of California's clean air and energy law, Cannon is able to continue focusing on future investments that encourage more cleantech jobs and increased use of clean renewable energy for Californians.'
Photo courtesy of Dennis Schwartz, DESPhotography.com Copyright 2010 All Rights Reserved