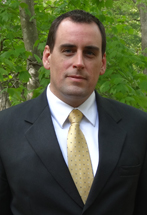 Brian O'Hara is stepping down as president of the Southeastern Wind Coalition (SEWC) to accept a job as senior vice president of strategy and government affairs at Strata Solar, a Chapel Hill, N.C.-based solar developer.
O'Hara has led development, policy and advocacy efforts in the southeast since 2009. According to the SEWC, the search for a new president/executive director is already under way.
In addition to its offshore wind potential, the southeastern U.S. is increasingly becoming a focus for the land-based U.S. wind industry, as the region can benefit from tall tower technology that is able to tap wind resources in regions with limited wind development.
For more information about the SEWC, click here.