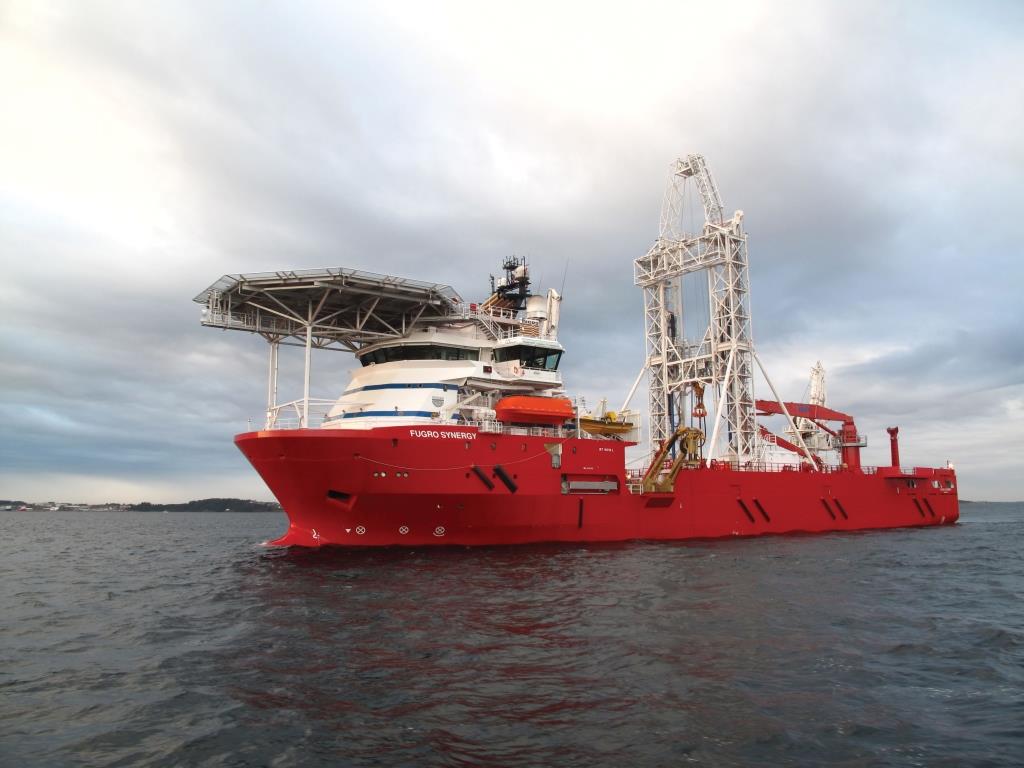 Netherlands-based Fugro has been awarded a contract by Vineyard Wind – formerly named OffshoreMW – to perform a marine geotechnical site investigation for Vineyard Wind's wind development lease offshore Massachusetts.
Fugro's 105-meter drilling vessel M/V Fugro Synergy will perform the study, which will include numerous seabed cone penetration tests (CPTs) and exploration boreholes, along with sampling and downhole CPTs.
Following the fieldwork, a program of laboratory testing and reporting will be performed in Fugro's offices in Norfolk, Va., and Houston.
According to Fugro, the site investigation will be used to verify geologic ground models – developed by Vineyard Wind – based on previous geophysical data collected from the 166,866-acre lease area.
The investigation is expected to start before the end of this month and will take roughly two to three weeks to complete.