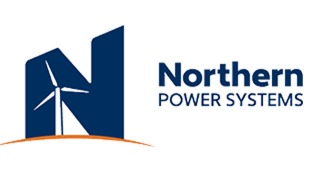 Northern Power Systems Corp., a next-generation renewable energy technology company headquartered in Vermont, has announced that it will now dedicate the company's focus to distributed energy solutions, including the design, manufacture and sale of distributed wind turbines and integrated microgrid and distributed energy storage solutions, featuring its controller and smart power converters.
The company says it is now exploring arrangements to further monetize its investment in utility-scale wind businesses and technology.
Northern Power Systems' utility-scale wind portfolio includes fully developed variants of its 2.X MW class turbine, as well as the ongoing design of a 3.X MW turbine through an agreement with WEG SA.
"With this plan, the new organization is prioritizing a focus on profitability through delivering emerging technology for storage and renewables integration to serve both utilities' and small business owners' goals of reducing cost and increasing reliability of their energy supply," says Troy Patton, CEO of Northern Power Systems.
As part of the company's effort to refocus its business, Lawrence Willey, chief operating officer, will be departing Northern Power Systems. In addition, the company is taking steps to realign its workforce and streamline operations consistent with its renewed focus on the design and sale of distributed energy solutions. Ciel Caldwell, the company's current chief financial officer, will be adding operational leadership to her role going forward as the senior vice president of operations and finance.