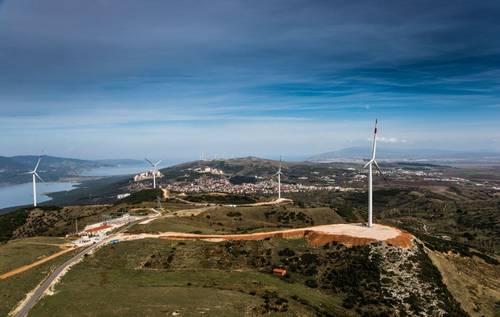 During the first quarter of the year, Nordex received three new orders for a total of more than 40 MW in Turkey.
The projects, for 18 turbines altogether, are located in different regions of the country and cover International Electrotechnical Commission (IEC) wind classes 1 to 3.
The largest of the projects is the Karacabey wind farm in the province of Bursa, where Nordex will supply 12 N100/2500 turbines for Arti Enerji and install them on a turnkey basis. According to Nordex, the N100/2500 is designed for IEC 2 sites and thus suits the location of Karacabey.
For Akça Enerji, Nordex will be supplying four N117/2400 towers for the Aliaga extension, situated in the Izmir region, which has light winds. The four Nordex turbines will add 9.6 MW to the project.
The third project is the Teperes extension for Ertürk Grup. Teperes is located in Büyükçekmece, Istanbul, where Nordex will supply two of its strong-wind N90/2500 turbines.
The company says it has installed 1.3 GW of capacity in Turkey and has a market share of roughly 25%.