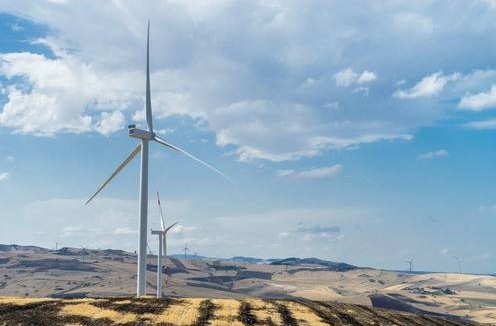 Nordex says it will be presenting two new turbines from its multi-megawatt Generation Delta platform – the N117/3600 for moderate-wind sites and the N131/3600 for sites with light winds – at Windenergy Hamburg, which is being held with the WindEurope Summit in Hamburg, Germany, from Sept. 27 to Sept. 30.
According to Nordex, these turbines set new standards for the economical production of wind energy at moderate- and light-wind sites thanks to a 20% increase in rated output and sound emissions of up to a maximum of 106.4 decibels.
Nordex says the N117/3600 has an installed capacity of 3.6 MW and has a 20% higher-rated output than its sister model, the N117/3000. For light-wind sites, Nordex has also raised the rated output by 20% by introducing the N131/3600 with an installed capacity of 3.6 MW to its product portfolio.
The higher-rated output of the two turbines has a positive effect on their annual energy yields, Nordex states.
"With these turbines, customers can produce an up to 12 percent higher yield. It is our declared aim to make electricity production from wind energy increasingly economical by means of our technical developments," says Lars Bondo Krogsgaard, CEO of Nordex SE. "By 2018, we at Nordex want to reduce the cost of energy by 18 percent. These two turbines represent a major step in this direction, as, ultimately, they make wind-generated electricity more profitable."
According to Nordex, these turbines are especially suitable for noise-sensitive markets, such as France, Germany, Scandinavia and parts of Great Britain.
Due to the strong demand for turbines with high hub heights, Nordex is currently having its 141-meter tower certified for IEC 2 sites, as well. The company, therefore, offers the N131/3600 with tower heights of 84 meters to 112 meters and, for Scandinavia, up to 134 meters. The N117/3600 is available with tower heights of from 91 meters to 141 meters.
Nordex says it plans to install the first of each of these turbine types before the end of 2016, and the series ramp-up for both turbines is scheduled for summer 2017.