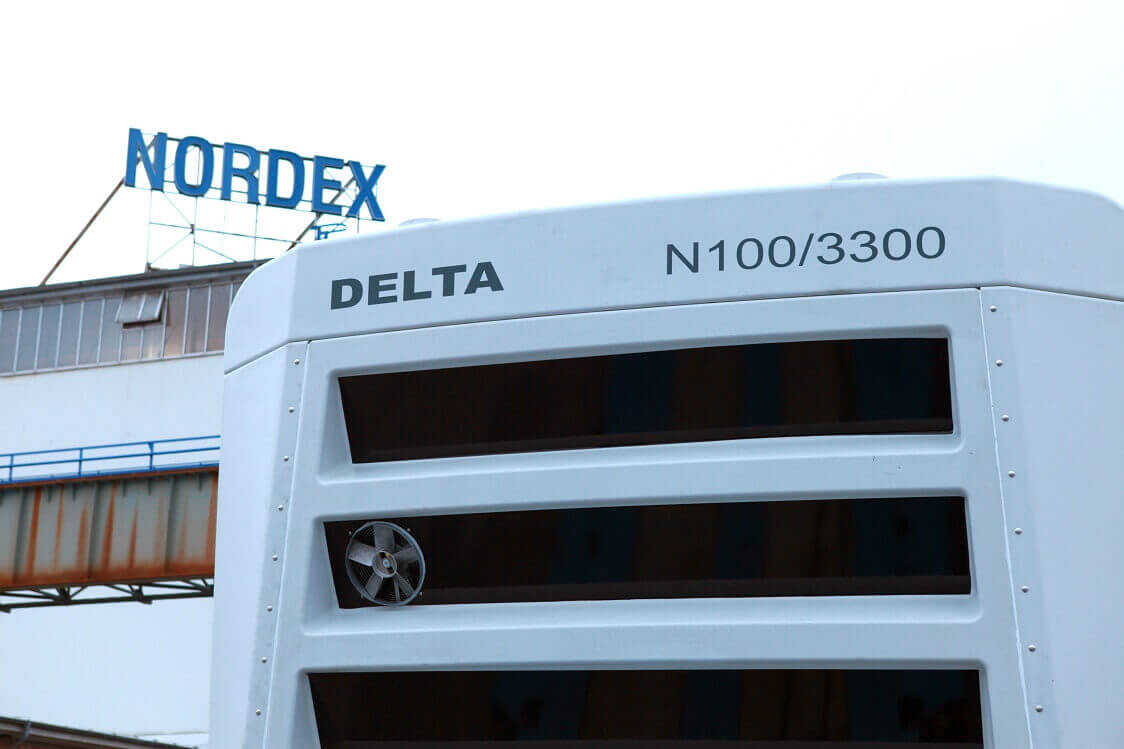 The Nordex Group is planning to cut 400-500 jobs as part of its new "cost-cutting program," which the company has initiated in response to the continuing decline in demand and sharp change in market conditions in Germany, as well as in other European countries.
The Germany-based wind turbine manufacturer wants to reduce costs by a total of EUR 45 million by 2018. Of this, the cost of materials and other operating expenses will account for EUR 21 million, and personnel costs will account for EUR 24 million.
The company says it has informed employees that it intends to reduce the number of jobs in Europe by 400-500 by the end of this year. This primarily affects sites in Germany and, to a lesser extent, other European branches. The aim is to achieve the "necessary redundancies as socially acceptable as possible," says Nordex.
The group currently has roughly 5,200 employees globally; approximately 48% (2,500) are based in Germany.
"The global wind power market will expand again stronger in the medium term. At the same time, however, it faces fundamental system changes, heavy price pressure and a shift in growth away from the established markets in favor of the emerging markets," says José Luis Blanco, CEO of Nordex SE. "Business in the European core market is currently flat to weaker and thus posing challenges for us. Despite our good position and the successful measures having already been implemented, we need to work on achieving effective savings in the short term. Accordingly, capacity adjustments are painful but unavoidable. Only with competitive cost structures and efficient products we will be perceived by our customers as a trustworthy and attractive partner."
Following the merger of Nordex and Acciona Windpower in 2016, the Nordex Group says it established the necessary basis for long-term success in the face of changing market conditions. One crucial aspect is the intensified development of more efficient turbines. Only last Friday, Nordex announced a substantially more efficient turbine in the 4 MW class.