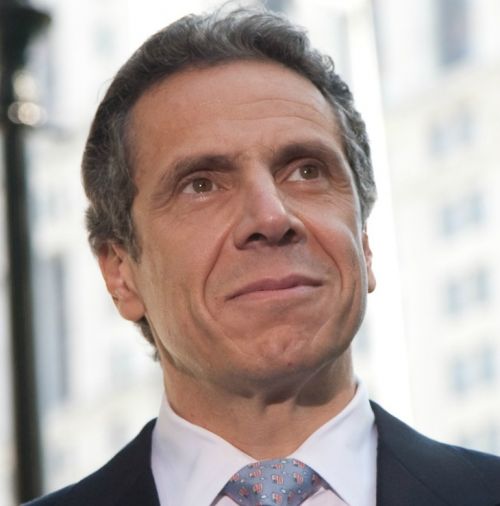 In his 2013 State of the State address, New York Gov. Andrew Cuomo outlined a comprehensive plan that aims to boost the state's clean energy economy and encourage renewable energy development.
Among other cleantech initiatives, a new $1 billion 'Green Bank' will offer loans and grants to promote clean energy projects and alleviate some of the financial-market barriers currently inhibiting the flow of private capital to renewable energy and cleantech projects.
New York would be the second state to set up a so-called Green Bank; Connecticut debuted its version in July 2011 with the establishment of the state's Clean Energy Finance and Investment Authority.
Cuomo has appointed Richard Kauffman, a senior adviser to U.S. Department of Energy Secretary Steven Chu and an expert in clean energy investment, to lead the Green Bank. Kauffman will also serve as head of a newly established sub-cabinet focused specifically on clean energy policy and finance.
The Green Bank is designed to fill in the holes left by unstable policy and funding at the federal level. New York has already injected hundreds of millions of dollars into renewable energy initiatives, including a recent $250 million solicitation for clean energy projects to fulfill its renewable portfolio standard.
The request for proposals, administered by the New York State Research and Development Authority, is just one part of the Energy Highway initiative Cuomo introduced in his State of the State address last year. Among other goals, the initiative seeks 270 MW of new renewable energy projects.
However, Cuomo recognizes that government subsidies alone will not spur the kind of renewable energy development he hopes to see.
"Currently, various New York state entities collect and spend $1.4 billion per year on renewables and energy efficiency – approximately 80 percent of this funding, or $1.15 billion, comes in the form of one-time subsidies," he said. "In spite of this level of spending, the state is far from realizing its clean energy goals. So while subsidies are important, it is becoming evident that they alone cannot achieve the level of clean energy deployment necessary."
That's where the Green Bank comes in. Cuomo stressed that private-sector investment will be critical to the state's renewable energy future, and his proposal aims to increase investors' confidence in the cleantech sector. Under the governor's plan, the Green Bank would leverage public dollars with a private-sector match to spur the state's clean energy economy.
"The NY Green Bank leverages private capital in a fashion that mitigates investment risk, catalyzes market activity and lowers borrowing costs – in turn, bringing down the prices paid by consumers," Cuomo explained. "Through the use of bonding, loans and various credit enhancements, such as loan-loss reserves and guarantees, a Green Bank is a fiscally practical option in a time of severe budget conditions.'
The Green Bank will also streamline development hurdles – such as contract standardization, data collection and dissemination, and project aggregation – in order to attract more investors.
The Alliance for Clean Energy New York (ACE NY), a nonprofit coalition dedicated to promoting clean energy in the state, welcomed the governor's approach to spurring clean energy development.
"Energy remains a complex and ever-changing landscape, and state policies must be flexible and forward-thinking in order to capture all the economic, public-health and environmental benefits of clean power," Valerie Strauss, ACE NY's interim executive director, said in a statement. "The governor's proposal to create a NY Green Bank is an innovative approach to spurring greater investment in clean energy, and we look forward to working with the Cuomo administration on its successful development."
Although not as heavily publicized as the Green Bank, another important tenet of Cuomo's plan is significant for wind project siting and development. In his State of the State address, Cuomo proposed to make Article X – a power-plant siting law that establishes a centralized certification process for electric generating facilities – permanent, which could be advantageous for wind project developers.
The newest version of Article X, finalized last July, creates a siting board, provides intervenor funding for municipalities and local parties, consolidates and coordinates state environmental review and permitting requirements, and provides authority for the siting board to override overly burdensome local laws. Under the legislation, most proposed generation projects exceeding 25 MW, regardless of fuel source, are included in the new process.
For more information on how Article X affects wind project developers, click here.