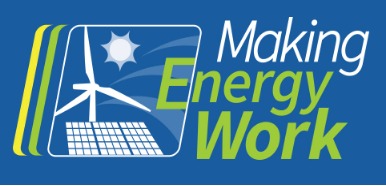 The N.C. Sustainable Energy Association (NCSEA), a nonprofit, nonpartisan advocacy organization working to shape the state's clean and efficient energy future, will host its 8th annual Making Energy Work (MEW) conference at the Marriott Raleigh Crabtree Valley in Raleigh, N.C., on Oct. 3-4.
According to the NCSEA, nearly 500 state, regional and national clean energy providers, advocates and decision-makers will gather together to explore North Carolina's opportunity in the global energy economy.
"This year's Making Energy Work will be unlike any other," says NCSEA Communications and Media Coordinator Emily Becker. "North Carolina is well-positioned with our people, assets and experience to be a leader in the energy future, but we must first identify core tenets of a vision for North Carolina's energy economy, as well as some initial pathways for getting there."
The conference will include a panel discussion that introduces three trends – capital access, policy and regulation, and workforce development – that will unmistakably impact North Carolina's energy portfolio through 2030. Roundtable discussions will follow that investigate the way customers are shifting their behaviors because of these drivers and how businesses are responding to them.
The NCSEA states that North Carolina is currently at a critical juncture, as its energy economy is in need of an energy vision that ensures we create a reliable, affordable future powered by clean energy.
"New trends emerging in our social, political and economic landscape must be considered when crafting an energy vision that captures the needs of all North Carolinians," comments Becker. "Making Energy Work presents a unique opportunity for clean energy stakeholders to explore the implications of these trends and work collaboratively to position North Carolina's energy future for success."