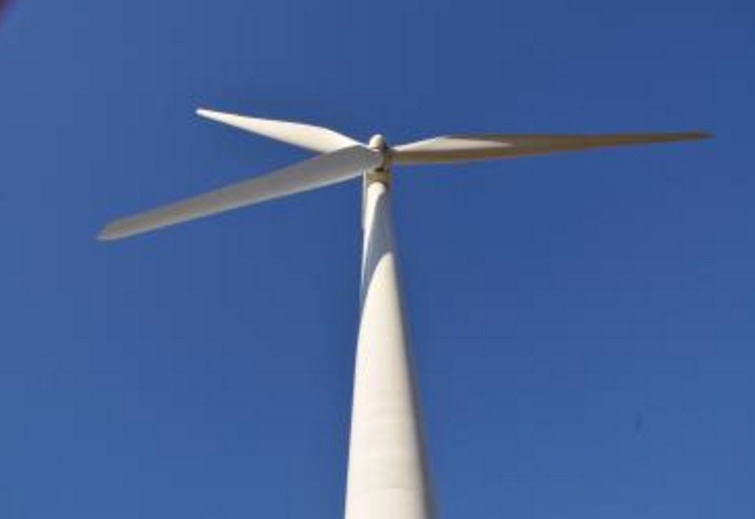 NJR Clean Energy Ventures (NJRCEV), the unregulated distributed power subsidiary of New Jersey Resources (NJR), has acquired the 6.3 MW Medicine Bow Wind Farm, its fifth onshore wind project.
Located in Carbon County, Wyo., approximately 80 miles outside of Cheyenne, the project consists of nine fully operational Vestas turbines. According to NJRCEV, the energy produced is sold to the Platte River Power Authority, where it is distributed to municipal utilities in Estes Park, Fort Collins, Longmont and Loveland, Colo.
"Our investment in onshore wind represents a long-term growth opportunity for our company and our shareowners," said Laurence M. Downes, chairman and CEO of NJR. "With the acquisition of the Medicine Bow Wind Farm, onshore wind now accounts for more than half of our distributed power capacity and underscores NJR Clean Energy Ventures' continuing efforts to strengthen and diversify our portfolio, as well as our commitment to make clean energy – and its benefits – more accessible."
Medicine Bow, utilizing a program of audits, upgrades and technology improvements, underwent an overhaul by Gamesa that extended the service life of the wind farm's turbines. Based on the nature of the work, the project qualifies for federal production tax credits (PTCs), which are based on kilowatt-hour output. All PTCs generated by the wind farm will be retained by NJR, the company notes.
In addition, NJRCEV also placed into service the Montana-based Two Dot Wind Farm in June 2014; the Carroll Area Wind Farm, located in Iowa, in February 2015; and the Alexander Wind Farm, in Rush County, Kan., in December 2015. The Ringer Hill Wind Farm, located in Somerset County, Pa., is currently under construction. When complete, NJRCEV's onshore wind portfolio will total more than 126 MW, capable of producing enough energy to power over 29,000 homes per year.
NJRCEV invests in, owns and operates distributed power projects that generate clean energy and provide low-carbon energy solutions. To date, NJRCEV's approach has focused on commercial and residential solar project development in New Jersey and onshore wind projects in the U.S.