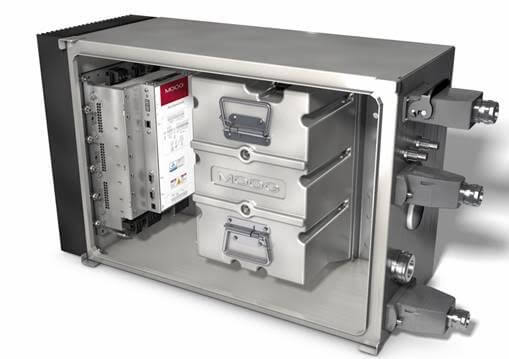 Moog Inc., a New York State-based designer and manufacturer of motion control products, recently earned a safety certification from TÜV Rheinland for the new Moog Pitch Servo Drive 3, which increases the safety of wind turbines.
According to the company, the feathering safety function supplied by the Moog Pitch System 3 Servo Drive alters a wind turbine's blade pitch at the rotor hub to minimize the torque applied by the wind, avoiding excessive speed of the turbine. As a result, the pitch servo drive is classified as a safety component, says Moog.
"The safety built into Moog Pitch System 3 helps wind farm operators in three important ways," says Dr. Tobias Theopold, technology development manager for the wind business unit at Moog. "The technology avoids hazards from the wind turbine and therefore lowers the insurance fees for wind farm operators. As the safety-related development of Moog Pitch System 3 required an IEC 61508 and 13849 compliant V-model process, including intensive failure insertion testing, this also boosts reliability of the overall product, which, of course, lowers downtime and reduces the levelized cost of energy."
Moog says its previous versions of the Moog Pitch Servo Drive were certified by TÜV Rheinland in 2012. With the Moog Pitch Servo Drive 3, Moog has received independent validation that the product will also perform outside the specification at extreme environmental conditions and in cases of unexpected failure, according to the company.