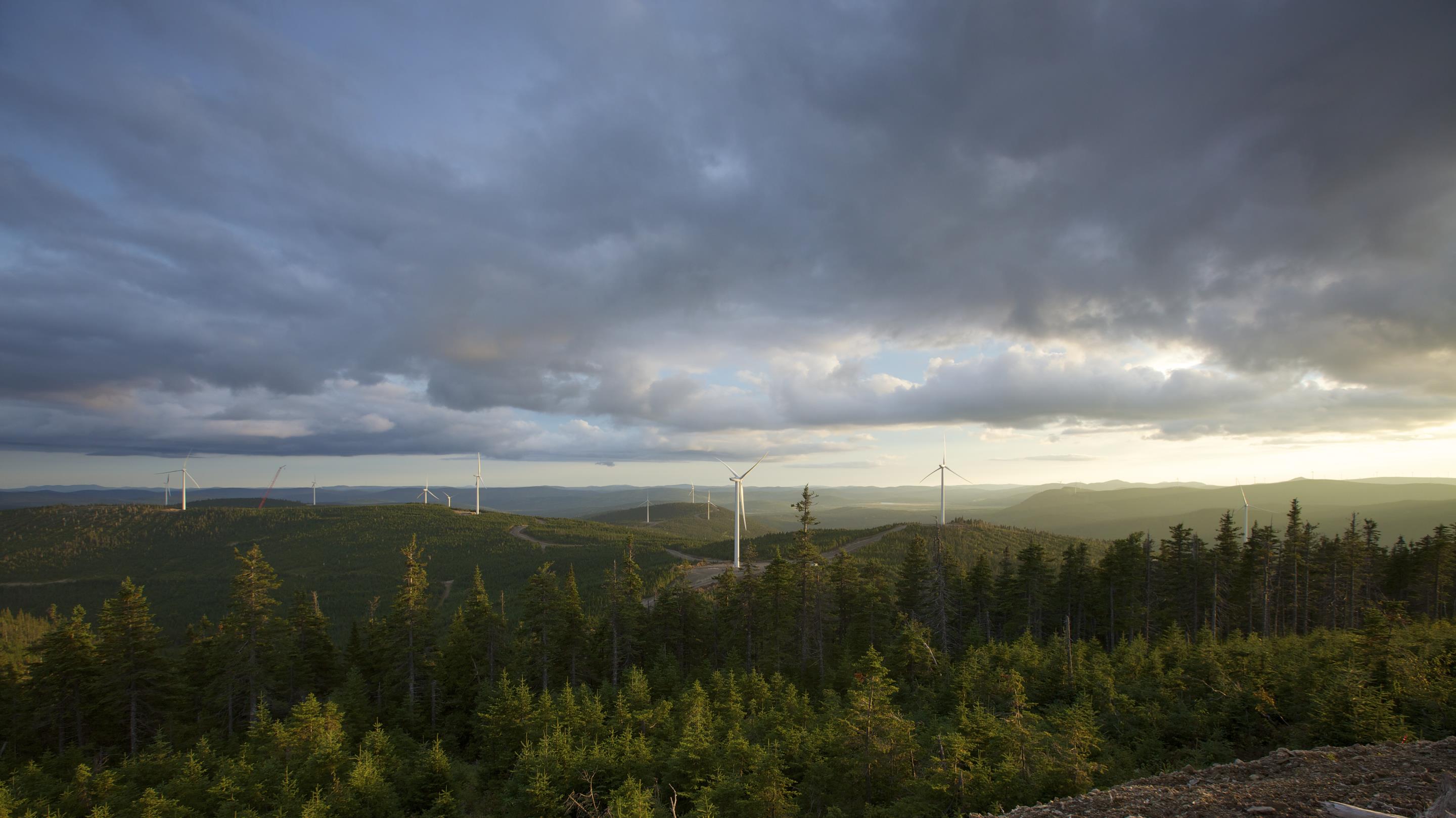 The 74 MW Mont-Rothery Wind Project was dedicated at a ceremony today in Quebec. Located on public lands in regional county municipality (MRCs) Haute-Gaspesie and Cote-de-Gaspe, Mont-Rothery generates enough power to meet the needs of roughly 15,000 homes in the province.
The project consists of 37 Senvion turbines made with regionally manufactured blades, towers and converters. Construction of Mont-Rothery commenced in October 2014 and reached commercial operations on Dec. 1, 2015.
Mont-Rothery is jointly owned by EDF EN Canada Inc. and MD1 Wind LP, a limited partnership formed by a consortium of four affiliated entities of the Desjardins Group, including the Desjardins Group Pension Plan and Manulife Financial Corp. EDF EN Canada's operation and maintenance (O&M) affiliate, EDF Renewable Services, provides long-term O&M services.
With an investment of close to $175 million, the project created more than 200 jobs during the peak construction phase, as well as seven permanent O&M jobs.
"In addition to the $11 million of local economic impact generated by the project during construction, the two MRCs concerned by the project and the City of Murdochville will share a total contribution of over $4 million during the operational phase," says Alex Couture, director generation for EDF EN Canada.