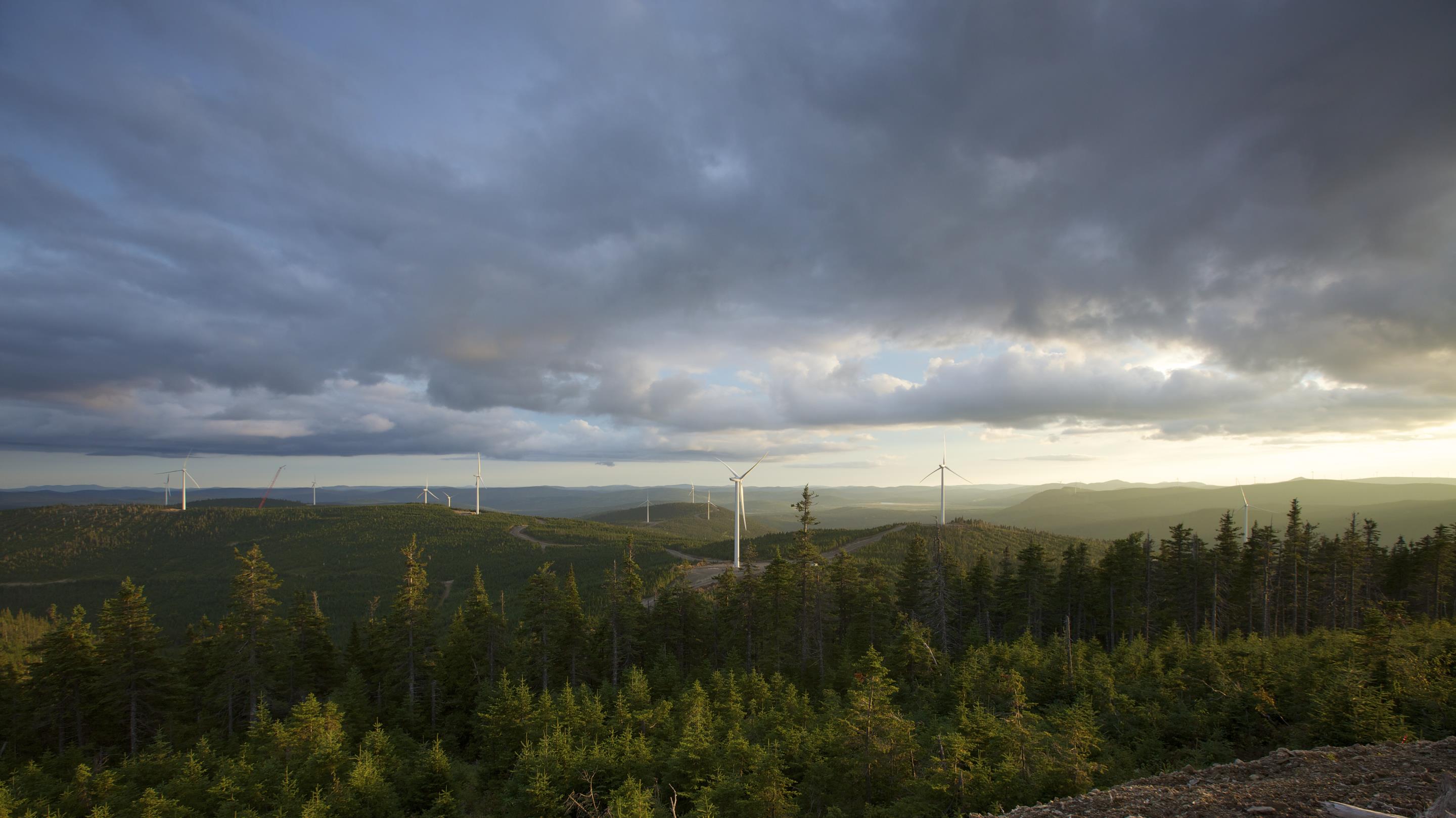 EDF EN Canada Inc. has sold a 50% interest in the 74 MW Mont-Rothery Wind Project to MD1 WIND LP, a limited partnership formed by a consortium of four affiliated entities of the Desjardins Group, including the Desjardins Group Pension Plan and Manulife Financial Corp.
The Mont-Rothery Wind Project, situated on public lands in Quebec, comprises 37 Senvion turbines, each with a capacity of 2 MW.
The wind farm reached commercial operations on Dec. 1, 2015. Electricity generated by the project is delivered to Hydro-Quebec Distribution under a 20-year power purchase agreement.
EDF EN Canada will remain involved in the project as a 50% co-owner and will provide management services. EDF Renewable Services will continue to provide a portion of the current operations and maintenance services, as well as 24/7 remote monitoring from its operations control center.
Photo courtesy of EDF EN Canada